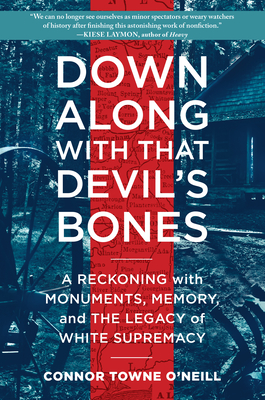 Down Along with That Devil's Bones
A Reckoning with Monuments, Memory, and the Legacy of White Supremacy
Hardcover

* Individual store prices may vary.
October 2020 Indie Next List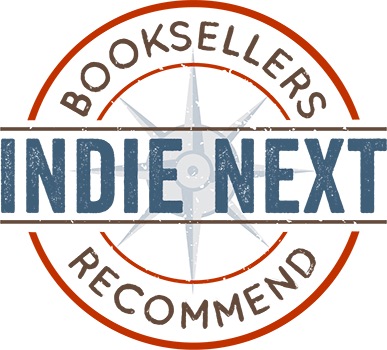 "The small town of Pierson, Illinois, is so fortunate to have the bright, hard-working Becky Farwell as town treasurer. She really understands finances and how to get the most out of the town's limited resources. But despite her best efforts, there is never enough to repair the roads, maintain the river walk, or fund the schools. In another world, people wonder what the story is behind the glamorous, high-flying art collector Reba Farwell, who has no visible means of support. Does it matter, as long she has an unfailingly discerning eye and gives great parties? Watch and wonder as the talented Miss Farwell keeps all the plates spinning in this totally absorbing study of obsession and deception."
— Brian Lampkin, Scuppernong Books, Greensboro, NC
View the List
Description
ESSENTIAL ANTIRACIST READING

"We can no longer see ourselves as minor spectators or weary watchers of history a­fter finishing this astonishing work of nonfiction." —Kiese Laymon, author of Heavy
 
In Down Along with That Devil's Bones, journalist Connor Towne O'Neill takes a deep dive into American history, exposing the still-raging battles over monuments dedicated to one of the most notorious Confederate generals, Nathan Bedford Forrest. Through the lens of these conflicts, O'Neill examines the legacy of white supremacy in America, in a sobering and fascinating work sure to resonate with readers of Tony Horwitz, Timothy B. Tyson, and Robin DiAngelo.
 
When O'Neill first moved to Alabama, as a white Northerner, he felt somewhat removed from the racism Confederate monuments represented. Then one day in Selma, he stumbled across a group of citizens protecting a monument to Forrest, the officer who became the first Grand Wizard of the Ku Klux Klan and whom William Tecumseh Sherman referred to as "that devil." O'Neill sets off to visit other disputed memorials to Forrest across the South, talking with men and women who believe they are protecting their heritage, and those who have a different view of the man's poisonous history.
 
O'Neill's reporting and thoughtful, deeply personal analysis make it clear that white supremacy is not a regional affliction but is in fact coded into the DNA of the entire country. Down Along with That Devil's Bones presents an important and eye-opening account of how we got from Appomattox to Charlottesville, and where, if we can truly understand and transcend our past, we could be headed next.
Praise For Down Along with That Devil's Bones: A Reckoning with Monuments, Memory, and the Legacy of White Supremacy…
"The truth is that we Southerners have always needed dedicated, self-reflective young folks from the North guided by genius and radical love to help us exorcise the worst parts of our region. Connor Towne O'Neill walks in that radical love tradition in Down Along with That Devil's Bones, but he does something more here. He decimates the argument for our need of Confederate statues while chronicling what their existence grants him bodily and morally."
—Kiese Laymon, author of Heavy

"A personal examination of one of the great divides in our country today . . . Essential reading for how we got from Appomattox to Charlottesville—and where we might go next."
—Kirkus Reviews, starred review

"O'Neill's first book is a dazzling reminder that American racism is robust and virulent. He writes with a fluency of American culture that portends well for his books to come."
—New York Journal of Books

"A well-researched history and a call for reformation in America."
—BookPage

"An eloquent and provocative examination of the links between protests over Confederate monuments in the South and the resurgence of white supremacy . . . O'Neill writes with grace and genuine curiosity . . . This inquiry into the legacy of American slavery is equally distressing and illuminating."
—Publishers Weekly

"Timely, engaging."
—Booklist

"In examining the battles over monuments to Nathan Bedford Forrest, Connor O'Neill deepens his own understanding of the denial, the hatred, the horror, that still infests white people in this country, who do not want to lose their magical image of themselves as the noble race who tamed a continent and lifted up savages out of their barbarity. Unable to face the full horror of what we did in these centuries of brutality against other races, we hide in the idea of the lost cause, the idealization of what we call a way of life, and idolize figures like Forrest, a man who made his fortune in the sale of human beings, and who carved himself into history through his wholehearted embrace of the southern war effort that, by his own words, had the glorification of slavery as its purpose. It is a vital piece of the puzzle, this history, reported in clarity and rich in insight. Would that clarity and insight could lift this curse from our nation at last." 
—Jim Grimsley, author of How I Shed My Skin
Algonquin Books, 9781616209100, 272pp.
Publication Date: September 29, 2020
About the Author
Connor Towne O'Neill's writing has appeared in New York magazine, Vulture, Slate, RBMA, and the Village Voice, and he works as a producer on the NPR podcast White Lies, which was a finalist for the 2020 Pulitzer Prize in Audio Reporting. Originally from Lancaster, Pennsylvania, he lives in Tuscaloosa, Alabama, and teaches at Auburn University and with the Alabama Prison Arts + Education Project. This is his first book.
1. The first monument discussed in Down Along with That Devil's Bones is in Selma, Alabama. That monument was originally displayed on city property, then later moved to a private property in a cemetery. In what ways does the location of a monument change its meaning? Does it matter to you where a Confederate monument is displayed?
2. Selma's official slogan is "From Civil War to Civil Rights and Beyond," but, as one activist observed to the author, they haven't gotten to the beyond yet. Do you think your community, or any communities in the United States, have gotten to the beyond? What does that entail?
3. Some people in this book argue that the removal of a monument erases history. Can history be erased? Are monuments themselves history? How much do you think a monument is about history, and how much is it about the present?
4. Some Southern locales where there are Confederate monuments have opted to place, next to the monuments, a plaque that explains the Jim Crow context of its erection, hoping to avoid the conflict that has roiled in so many cities. Do you feel this is an effective way to deal with the issue? Or does the fact that the monument still stands, even though it is given context, remain a painful reminder to Black Americans of the persistence of racism in that city?
5. Studying Confederate monuments helped O'Neill to see a tendency of white Americans toward innocence, a naive view of their history as flattering. What experiences have you had that prompted you to reexamine the stories you tell about the past?
6. When you were in school, were you taught that the Civil War was fought over "states' rights," or over slavery? What do you make of the continued insistence by many people on referring to the Civil War as "the War Between the States"? Do you feel that calling it "the War Over Slavery" would be a more apt name? Why or why not?
7. Connor O'Neill, during the course of his investigations and research for this book, came to understand just how much of his own white privilege was built through centuries of racial violence and inequity. Did you learn anything about your own history or heritage through reading O'Neill's book and following his journey? If so, what did you learn?
8. Do you agree with the implicit argument that O'Neill makes in his book that, in fact, the Civil War still has not ended, more than a century and a half after the last battle? What recent examples support that argument?
9. After the rally in Charlottesville, a local judge lamented the city's loss of status as an "All-American city." What does "All-American" mean to you? Did the events discussed in this book change the meaning of that designation for you?
10. Were you surprised by the decision by the City of Memphis to exploit the loophole in state law that allowed them to remove the Forrest statue in their city? What does that decision indicate about the growing consensus around the removal of monuments?
11. In the epilogue, O'Neill offers a distinction between a monument and a memorial. What is so important about that difference? How does that distinction affect the way we encounter historical markers?
12. The book includes the recurring image of an empty pedestal. What do you think should go up in the place of toppled Confederate monuments?
13. O'Neill encourages readers to see the removal of monuments as the start of a process rather than an ending. What, in your experience, are other inequities that could be addressed after a monument comes down?