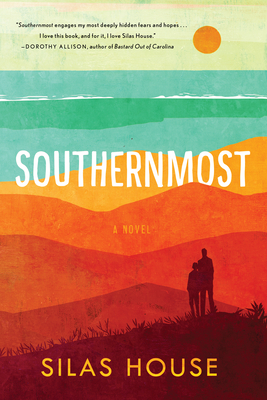 Southernmost (Paperback)
Algonquin Books, 9781616209360, 352pp.
Publication Date: June 4, 2019
Other Editions of This Title:
Hardcover (6/5/2018)
Compact Disc (6/26/2018)
Library Binding, Large Print (7/25/2018)
Pre-Recorded Audio Player (10/1/2018)
* Individual store prices may vary.
June 2018 Indie Next List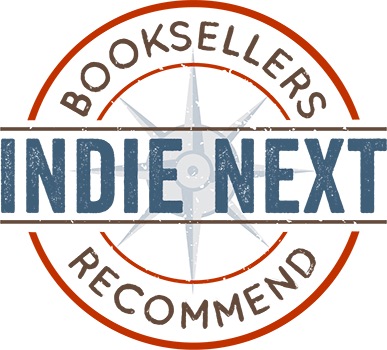 "Asher, a rural evangelical preacher in Tennessee, welcomes two gay men into his congregation after a flood washes away most of his town. His change of heart results in him being ousted from his church and losing custody of his son in the midst of an ugly divorce. Unable to stand the separation from his boy, he steals him away and flees to Key West in search of his estranged brother. Living on the run, Asher must learn how to make peace with the past as he discovers a new way of living and thinking. Silas House's writing is captivating and honest and proves how different ways of life can coexist and even combine to create something cohesive and meaningful. "
— Carl Kranz, The Fountain Bookstore, Richmond, VA
View the List
Description
"Bracing, honest, and luminous." —Seattle Book Review

 Asher Sharp is willing to give up everything for what he believes in.  Except his son.  

In the aftermath of a flood that washes away much of a small Tennessee town, evangelical preacher Asher Sharp offers shelter to two gay men. In doing so, he starts to see his life anew--and risks losing everything: his wife, locked into her religious prejudices; his congregation, which shuns Asher after he delivers a passionate sermon in defense of tolerance; and his young son, Justin, caught in the middle of what turns into a bitter custody battle.

With no way out but ahead, Asher takes Justin and flees to Key West, where he hopes to find his brother, Luke, whom he'd turned against years ago after Luke came out. And it is there, at the southernmost point of the country, that Asher and Justin discover a new way of thinking about the world, and a new way of understanding love.

In this stunning literary page-turner about judgment, courage, heartbreak, and change, bestselling author Silas House wrestles with the limits of belief, and with love and its consequences.
About the Author
Silas House is the author of five novels. His book for middle-grade readers, Same Sun Here, was a finalist for the E. B. White Read-Aloud award. A frequent contributor to the New York Times and a former commentator for NPR's All Things Considered, House is a member of the Fellowship of Southern Writers and is the winner of the Nautilus Award, the Appalachian Writers Association's Book of the Year, and other honors.
Praise For Southernmost…
A 2018 Booklist Editors' Choice Pick
One of Paste Magazine's "12 Best Novels of 2018"

"An urgent and beautifully written literary thriller about a man on the run that explores themes like the pain of atonement and the necessity of reconciliation, being published at a time when understanding across cultural and political divides seems wider than ever."
—Salon.com
 
"In sly and subtle ways, House skillfully beckons readers to dig deep into their own hearts and minds."
 —Atlanta Journal-Constitution

"House, evoking writers such as Rick Bass and Wendell Berry, serves up earnest, plainspoken characters nestled into lavishly drawn natural settings. He paints, too, an equally if less violently vivid portrait of Key West… He is that rare stylist on whose descriptions— incantations, really—one wishes to linger."
 —Garden & Gun
 
"A master storyteller, Silas House shows a keen understanding of the modern South wrestling with change."
 —Minneapolis Star-Tribune

"Given all the stories we have of the South in print, this one is, in a quiet way, revolutionary."
 —Asheville Citizen-Times

"Southernmost engages my most deeply hidden fears and hopes. Silas House has all the gifts of a passionate storyteller, and to this book he adds the heartfelt convictions of a man willing to voice what we so seldom see in print—the ways in which with all good intentions we can mess up and go wrong, and only later try to sort out how we can win our own redemption. I love this book, and for it, I love Silas House."
—Dorothy Allison, author of Bastard Out of Carolina
 
"This beautifully crafted novel brims with a spirit of hopeful humanity as one man's effort to make himself a better person casts ripples in the world around him. "
—Charles Frazier, author of Varina

"Southernmost offers no easy conclusions about forgiveness, religion or moral courage. Rather, this novel weighs the high costs of confronting the way our beliefs evolve in response to our lives, as well as the costs of denying that evolution. But House also succeeds in telling a satisfying story—one that resonates beyond the issues of the day, toward something deeper and larger."
—Knoxville News-Sentinel

"Though it never turns a blind eye to the cruelties of which we're capable, Southernmost is nonetheless assured in its belief that we can learn from, grow with, and find sustenance in each other. I devoured it like a thriller, standing in a pool in New Orleans one weekend this summer, crying all the while."
—Paste

"An evangelical preacher learns 'judge not" is easier said than done . . . a reflection on the ways in which one man struggles to see beyond his own delusions. The strength is Southernmost lies in its exploration of the messiness of life."
 —The News & Observer (Raleigh, NC)

"Lyrical and thoughtful . . . House builds suspense slowly and carefully, favoring complexity and ambiguity over a simple resolution."
—Columbus Dispatch

"In Silas House's moving new novel, a pastor wrestles with a crisis not just of faith, but of all the apparent certainties of his life: a crisis of marriage, of community, of fatherhood. This is a novel of painful, finally revelatory awakening, of fierce love and necessary disaster, of the bravery required to escape the prison of our days, to make a better and more worthy life."
—Garth Greenwell, author of What Belongs to You

"Silas House's characters are as real to me as my own family. Southernmost is a novel for our time, a courageous and necessary book."
—Jennifer Haigh, author of Heat and Light

"This contemporary spiritual journey is also a love story and a classic road novel—a chase—filled with unrelenting suspense all the way. I have to say honestly that toward the end, you literally cannot put it down (well, you can't put it down at the beginning, either!) as Southernmost moves from the flood-ravaged mountains of Tennessee down the eastern seaboard to the exotic locale of southern Florida. Perhaps because the cast of major characters is small, the degree of character development in this novel is extraordinary, from doubt-torn Asher, his rigid wife and loving granny Zelda back home in Kentucky; to Key West innkeeper Bell, an enormous woman in a muu-muu, a great cook and piano player extraordinaire with her own secrets; to her mysteriously sad and beautiful helper Evona who tends the jungly trees, plants, and flowers; to the most interesting of all, 9-year-old Justin who turns out to be a very unusual child, an old soul and mystic himself. With its themes of acceptance and equality, Southernmost holds a special meaning for America right now, with relevance even beyond its memorable story."
—Lee Smith, author of Dimestore
 
"Southernmost is an emotional tsunami. The classic themes of great literature written about family life are upended here in a modern twist as a father and son flee one life in search of another; as estranged brothers separated by time and their judgement of one another seek redemption and through the women in their lives, antagonists in the struggle who become grace notes on the road to redemption. This is a story of faith lost and love found, and what we must throw overboard on the journey in order to keep moving. A treasure." 
—Adriana Trigiani, author of Kiss Carlo

"Bracing, honest, and luminous, Southernmost is a beautiful portrait of a father's love, a faithful man's search for new meaning, and Key West itself, where gaudy, touristy splendor hides the city's truest soul."
—Seattle Book Review

"Nobody writes the varied landscapes—physical, emotional, and cultural—of the American South quite like [House] does . . . a stirring, haunting tale of faith and family at a crossroads, woven through with his sumptuous descriptions and poetic sentences that demand to be lingered over and reread."
—Jeff Zentner, author of The Serpent King

"Southernmost is a well-crafted work that is both emotionally and philosophically resonant. Using detailed imagery and rich dialogue, House allows readers to witness how the transformation of one's moral foundations, no matter how noble, can disrupt a person's sense of community and security. It is also a story of freeing the self from the captivity of our various societal structures. House's depiction of the contemporary South is vivid, accessible and incredibly enchanting, even during the book's darkest moments. Southernmost is a remarkable meditation on faith, morality, loss and love—a transcendent work that has the power to entertain, educate and heal at the same time."
—BookPage
 
"His storytelling is rich, but also spare, with descriptive passages that engage all five senses . . . And his characters . . . are so complicated and real that it's a shame to have to put the book down. Most of all, Southermost is a reminder that life is hard, and it is beautiful."
—Booklist (starred review)
 
"[A] suspenseful narrative about a father and son navigating personal and spiritual upheaval . . . [that] will leave readers floored. House's fine moral drama pleasingly mixes spiritual reflection and a story of personal healing."
—Publishers Weekly
 
"A road novel that mixes warmth, empathy, tragedy, and hope. A brave tale of human generosity and the power and peace that come from heeding the courage of one's convictions."
—Kirkus Reviews

"In Southernmost, Silas House meditates on love and reinterprets it. It is highly commendable and brave on the part of House to show the limits of our faith and infinite ways to love. Written in beautiful prose, he has created powerful characters. Southernmost is full of love and human warmth."
—The Washington Book Review
 
"A journey of self-discovery, Southernmost dives into the familiar, troubled waters of toxic religion and masculinity to rescue a story of love between men—fathers, sons, brothers, and lovers. House deftly shows there's no place insulated from a necessary confrontation with the past. Plumbing the depths of love and judgment, this novel is surprising in the places it'll take you. It's an unflinching yet generous portrait of rural America that's honest, refreshing, and complex."
—Foreword Reviews (starred)

"[House] writes much like fellow Kentuckian Robert Penn Warren, in lyric prose that seems on the verge of poetry. Southernmost is a novel with a heart, but it also makes readers think."
—Wilmington Star News

"The perfect book for our times."
–Coastal Illustrated