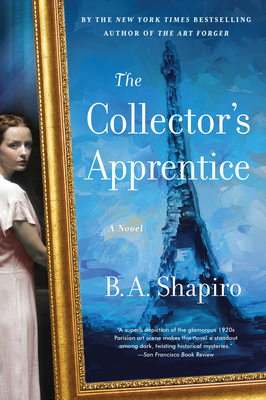 The Collector's Apprentice
A Novel
Paperback

* Individual store prices may vary.
Other Editions of This Title:
Compact Disc (10/16/2018)
MP3 CD (10/16/2018)
Library Binding, Large Print (11/7/2018)
Hardcover (10/16/2018)
November 2018 Indie Next List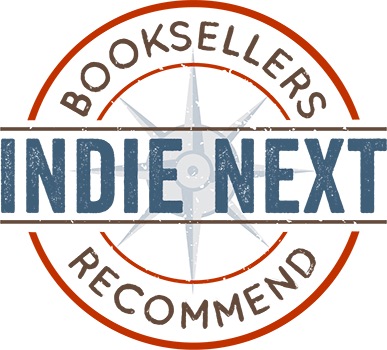 "What enormous fun Barbara Shapiro had in constructing this mini-universe of arts, artists, collectors, and grifters. Loosely based on Barnes Foundation founder Albert C. Barnes and his assistant, Shapiro's fictional pair — Edwin Bradley, the collector, and the lovely but unlucky Paulien Mertens — flit from Europe to Pennsylvania and back in the 1920s. The joy of
The Collector's Apprentice
is infectious as the reader is introduced to the salon of Gertrude Stein and becomes a voyeur of a passionate affair involving the great philanderer Henri Matisse. The Roaring Twenties, a whiff of the
Talented Mr. Ripley
, and a pinch of sex, murder, and mystery are the ingredients of this art thriller. With her bold brush strokes and vivid colors, Shapiro has created a Gauguin of a novel."
— Darwin Ellis, Books on the Common, Ridgefield, CT
View the List
Description
Don't miss B. A. Shapiro's new novel, Metropolis, available now! 

"A clever and complex tale of art fraud, theft, scandal, murder, and revenge." —Publishers Weekly

In this surprising, noirish page-turner, B. A. Shapiro once again takes readers into the world of art, glamour, and mystery. Accused of helping her fiancé steal her family's fortune and her father's art collection, Paulien Mertens has fled to France. To protect herself from the law and the wrath of those who lost everything, she has created a new identity. Paulien, aka Vivienne, takes a position working for an American art collector modeled after real-life eccentric museum founder Albert Barnes and quickly becomes caught up in the 1920s Paris of artists and expats, including post-Impressionist painter Henri Matisse and writer Gertrude Stein. From there, she sets out to recover her father's art collection, prove her innocence, and exact revenge on her ex-fiancé. B. A. Shapiro has made the historical art thriller her own, and once again she gives us an unforgettable tale about what we see—and what we refuse to see.
Praise For The Collector's Apprentice: A Novel…
"Shapiro delivers a clever and complex tale of art fraud, theft, scandal, murder, and revenge. [Her] portrayal of the 1920s art scene in Paris and Philadelphia is vibrant, and is populated by figures like Alice B. Toklas and Thornton Wilder; readers will be swept away by this thoroughly rewarding novel."
—Publishers Weekly

"Lush, atmospheric . . . Shapiro's romantic and suspenseful art thriller will delight historical- and crime-fiction fans."
—Booklist

"B.A. Shapiro is back with a platinum potion of art, love, and scandal, set against the big backdrop of Paris between the wars. If you can put The Collector's Apprentice down, you're made of stronger stuff than I am. I read it in one sumptuous sitting. This is a big story, from a big talent." 
—Jacquelyn Mitchard, author of The Deep End of the Ocean

"Dazzling and seductive, The Collector's Apprentice is a tour de force—an exhilarating tale of shifting identities, desire, and intrigue set between 1920s Paris and Philadelphia. Shapiro is a master at melding historical and fictional characters to bring the past alive on the page, and in The Collector's Apprentice she has forged an exquisite, multilayered story that maps the cogent and singular fire of a young woman's ambition and the risks she will take for the sake of art."   
—Dawn Tripp, bestselling author of Georgia

"I was engrossed in every twist and turn in this compulsively captivating page-turner, all the way until its astonishing denouement. Shapiro has done it again!"
—Thrity Umrigar, bestselling author of The Space Between Us

"A seamless blend of art history set against a wider historical backdrop."
—Detroit Jewish News
 
"In prose lush with post-Impressionist art history, Shapiro's intriguing novel presents a heroine either evil or sympathetic—until the very end."
—Shelf Awareness
 
"Shapiro packs her novel with intrigues and mysteries . . . Readers will . . . be charmed."
—Chapter16.org
 
 "B. A. Shapiro delivers another dose of art history, wrapped tightly in a thriller."
—New York Journal of Books
 
"Shapiro creates a complex, detailed, and historically-accurate world, and the lack of any straightforwardly heroic characters, along with a superb depiction of the glamorous 1920s Parisian art scene, makes this novel a standout among dark, twisting historical mysteries."
—San Francisco Book Review
Algonquin Books, 9781616209803, 368pp.
Publication Date: June 11, 2019
About the Author
B. A. Shapiro is the author of the award-winning New York Times bestseller The Art Forger and the bestselling The Muralist. She has taught sociology at Tufts University and creative writing at Northeastern University and lives in Boston with her husband, Dan, and their dog, Sagan. Her website is bashapirobooks.com.
1. One of the themes of the book is that we see only what we want to see, and that we're easily swayed by outward appearances. Do you think this is true? How does Shapiro develop this theme throughout the novel? Have you had any experiences in which you were fooled by someone pretending to be someone or something they weren't?
2. The majority of The Collector's Apprentice takes place in the 1920s and is told from Vivienne's point of view. However, there are also portions narrated by Paulien that take place before the main storyline, and portions narrated by an older Vivienne that take place after the main storyline. How did this structure affect your reading experience?
3. There are also intermittent chapters from George's point of view. How different would the story have been without the antagonist's take? What do we learn about Vivienne/Paulien from seeing her through George's eyes?
4. The post-Impressionists pushed beyond the work of the Impressionists by shifting focus from what a subject actually looks like to how the artist perceives it. Why do you think Shapiro chose this particular artistic backdrop for her novel? Why was the public so shocked by the post-Impressionists at first, and how do you think their work came to be appreciated over time?
5. As in many of her books, in The Collector's Apprentice, Shapiro explores the question of what her characters are willing to do to get what they want. Does Paulien cross an ethical line to get what she wants? Does Vivienne? George? Edwin? Do you think any of their morally ambiguous decisions are justified?
6. Another question that arises from the story is: Who owns art? If you purchase a piece of art, does it belong to you forever, and are you free to destroy it or keep other people from enjoying it? Can anyone "own" great art, or is there a cultural obligation to share it with the world? Was Bradley right to control who could see his artwork? Was his real-life counterpart, Albert Barnes?
7. Do you think that either Paulien or George would be able to successfully accomplish their disguises and changes of identity today? Would the internet and social media make it more or less difficult?
8. Do you believe Paulien was in any way responsible for what George did to her family? Why or why not?
9. There are a number of love stories in The Collector's Apprentice. Do you believe that any of these relationships were "true love"? Did Paulien love George? Did Vivienne? Did Bradley love Vivienne? Did Vivienne love Matisse and did he love her? Did George love either Paulien or Vivienne? Is a man like George capable of love?
10. Shapiro based George on her study of sociopaths, imbuing him with many of the characteristics of this kind of personality disorder, particularly his lack of empathy. Does his inability to put himself in someone else's shoes hurt him or help him? Have you ever encountered anyone with these traits in your own life?
11. In The Collector's Apprentice, Shapiro imagines interactions between persons who actually existed and characters she has created. Does this enhance or detract from the believability of the story?
12. Shapiro included an author's note that explains some of the discrepancies between the story and historical events. Was this helpful? What are some of the questions you would ask her if you could?