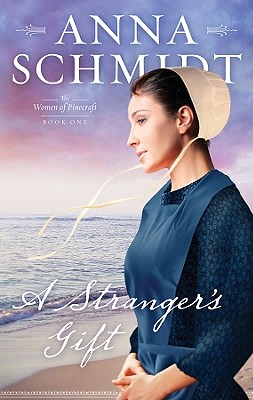 A Stranger's Gift (Paperback)
Barbour Publishing, 9781616262341, 319pp.
Publication Date: November 1, 2011
* Individual store prices may vary.
Description
You'll be swept away by the endearing characters created by award-winning author Anna Schmidt. On the heels of a horrific hurricane, Hester Detlef, field director for the Mennonite Disaster Service, blows into the life of self-made, shunned Amish man John Hafner. Will she find a way through his shield and into his heart? Although the hurricane has left John homeless and badly injured, the last thing he wants is some do-gooder Mennonite woman intruding in his life. Will his impatience with her intention of restoring his faith and property keep him from accepting this beguiling stranger's kindness?
Praise For A Stranger's Gift…
Amish fiction fans will be swept away by Schmidt's captivating story of love, the importance of dealing with grief and caring for others, and how God can help and guide even in the midst of life's storms.
-Nancy Kanafani

As a lover of contemporary rom-coms I don't often reach for books that straddle the fence of time, sticking buggies and horses next to modern convenience. Yes, I'm speaking of that great-selling, over-published subgenre of the inspirational market known as: Amish fiction.

I'm not (usually) a fan.

The new series by award-winning author Anna Schmidt, however, doesn't fall into the tidy Lancaster County box we've come to expect from cardboard-cutout Amish romances. In A Stranger's Gift, Book 1 in The Women of Pinecraft series, Schmidt has broken new ground by creating intelligent, original characters and setting her novel in Sarasota, Fla., within the Conservative Mennonite and Amish community of Pinecraft (yes, it is a real place!).

Plain folk on the beach? I did not see that coming.
-Serena Chase

A New series about Mennonite and Amish cultures with memorable characters who just want to help people. Schmidt is a wonderful storyteller. She invites readers into a world few outsides get the chance to experience.
-Patsy Glans

This is an awesome Amish story with many unique twists and turns that will keep you on the edge of your seats and keep the pages turning until the very end. The characters were well created and developed and easily grow on you. I found this a wonderful story that I enjoyed very much.  If you are an Amish fiction fan, I highly recommend this wonderful book for your to read and enjoy.
-Joy Hannabass
or
Not Currently Available for Direct Purchase