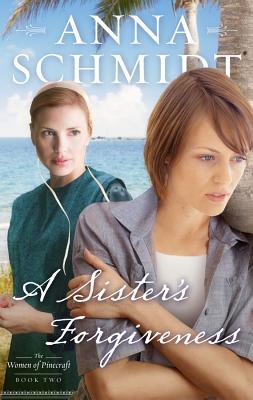 A Sister's Forgiveness (Paperback)
Barbour Publishing, 9781616262358, 317pp.
Publication Date: May 1, 2012
Description
Could you forgive someone who killed your child? Jeannie must, to preserve her family. Sisters Emma and Jeannie are best friends, and so are their teenage daughters Sadie and Tessa. But when a tragic accident results in Tess's death--and Sadie is responsible--both families are devastated. Each sister must find a way from heartbreak and anguish to solace and forgiveness--but is there anything to be salvaged from a world that lies in ruins?
Praise For A Sister's Forgiveness…
Anna Schmidt takes us back to Pinecraft, Fl and her Women of Pinecraft series with this compelling novel set in this Mennonite community. It's a story about love of family, dealing with death and anger and finding forgiveness. It's about learning to seek forgiveness from others and to give forgiveness. In Tessa's journal she questions what mercy is and asks if that is what forgiveness is really all about. Your heart will be blessed by this story. 
-Fresh Fiction

Schmidt's descriptions are so real and raw that you can empathize with the character's emotions.
-Leslie L. McKee

This book caused me to cry and hurt for the families as I read this realistic story about how such a devastating incident of typical teenage poor choices caused a tragedy. Christians belief that they must forgive, but it would definitely take a strong person to live through such a situation. I read this book in one sitting. I recommend this book for mostly women from teens to mature. Great read that touches the heart.
-Glenajo Shambeck

Overall, I absolutely loved the plot of this and it provided great food for thought. 
-Josephine Thomas
Advertisement