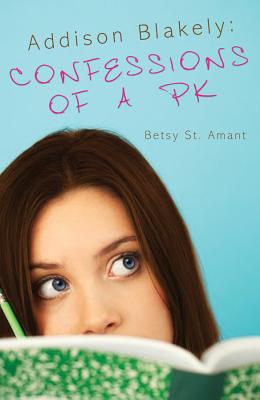 Addison Blakely: Confessions of a Pk (Paperback)
Confessions of a Pk
Barbour Publishing, 9781616265557, 362pp.
Publication Date: January 1, 2012
* Individual store prices may vary.
or
Not Currently Available for Direct Purchase
Description
Sixteen-year-old Addison Blakely has tireless played the role of PK preacher's kid her entire life. But after Wes Keegan revs his motorcycle into town and into her heart, Addison begins to wonder how much of her faith is her own and how much has been handed to her. She isn t so sure she wants to be the good girl anymore. Join Addison Blakely as she attempts to separate love from lust, facts from faith, and keep her head above water in her murky, fishbowl existence.
Praise For Addison Blakely: Confessions of a Pk…
"Addison Blakely's journey to figure out who God made her to be amidst the tangle of high school, boys, friends, family issues, and the school talent show, represents what we all go through – a search for the person God created us to be. Addison Blakely: Confessions of a PK exposes the stereotypes others place on us, as well as the labels we place on ourselves in a fun-loving high school tale full of romance, drama, and gummi bears."
-Laura L. Smith, author of Skinny


"Betsy St. Amant brings us a delightfully new voice in Addison Blakely: Confessions of a PK. Through witty dialogue and thoughtful teen introspection, Betsy has created a story teens will enjoy. . .and parents will be glad their teens have read."
-Dandi Daley Mackall, bestselling author

I just loved this novel! I wanted to know how Addison would end up and what choices she would make (and why) so I kept reading. Addison was an engaging character whom I couldn't help liking. I did enjoy the writing, though, and would recommend this book to older YA readers who enjoy the Christian genre. Addison has a lot of choices to face in her life and in her relationships, as do teens today, and this book showed how she could use her faith to help guide her in those decisions.
-Beth Nolan Conners
Advertisement