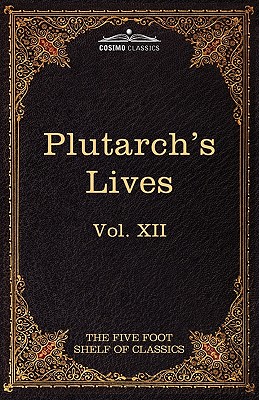 Plutarch's Lives (Paperback)
The Five Foot Shelf of Classics, Vol. XII (in 51 Volumes)
Cosimo Classics, 9781616401276, 410pp.
Publication Date: February 4, 2010
Other Editions of This Title:
Paperback (1/28/2009)
Paperback (10/6/2014)
Paperback (3/30/2014)
Paperback (1/15/2018)
Paperback (5/16/2014)
Paperback (6/9/2017)
Paperback (5/7/2019)
Paperback (5/7/2019)
Paperback (12/31/2010)
Paperback (8/26/2018)
Paperback (4/7/2014)
Paperback (9/6/2018)
Paperback (9/1/2013)
Hardcover (3/29/2014)
Paperback (5/7/2019)
Paperback (5/7/2019)
Hardcover (1/28/2009)
Hardcover (8/26/2018)
Hardcover (1/1/2013)
* Individual store prices may vary.
Description
Translator name not noted above: Arthur Hugh Clough Originally published between 1909 and 1917 under the name "Harvard Classics," this stupendous 51-volume set-a collection of the greatest writings from literature, philosophy, history, and mythology-was assembled by American academic CHARLES WILLIAM ELIOT (1834-1926), Harvard University's longest-serving president. Also known as "Dr. Eliot's Five Foot Shelf," it represented Eliot's belief that a basic liberal education could be gleaned by reading from an anthology of works that could fit on five feet of bookshelf. Volume XII features selections from the biographical writings of the Greek historian PLUTARCH (c. 46 A.D.-120 A.D.), which offer us the only sources of information that have survived for some personages, and exerted a profound influence on the literature to come, particularly throughout the Renaissance and Enlightenment. Included are Plutarch's biographies of Themistocles, Pericles, Aristides, Coriolanus, Demosthenes, Cicero, and others.