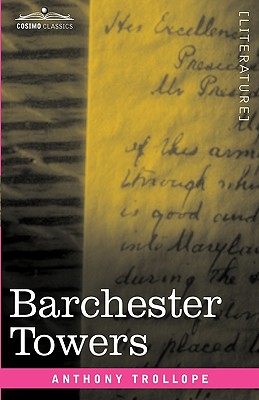 Barchester Towers (Paperback)
Cosimo Classics, 9781616401832, 464pp.
Publication Date: May 11, 2010
Other Editions of This Title:
Paperback (7/10/2019)
Paperback (11/24/2015)
Paperback (3/30/2017)
Paperback (10/7/2018)
Paperback (8/19/2019)
Paperback (3/16/2017)
Paperback (5/12/2015)
Paperback (11/23/2015)
Paperback (11/17/2011)
Paperback (5/18/2018)
Paperback (12/21/2019)
Paperback (4/2/2018)
Paperback (5/8/2014)
* Individual store prices may vary.
Description
One of the most enduringly popular novelists of the Victorian era, English writer ANTHONY TROLLOPE (1815-1882) created entertainingly rambling fictional explorations of towering social issues, from class and money to politics and gender roles. Trollope has been a huge influence on modern storytelling, from the bumblings of the upper-crust of P.G Wodehouse's yarns to the intricate, interwoven, interpersonal narratives of television soap operas. Barchester Towers, first published in 1857, is Part II of Trollope's Chronicles of Barsetshire, a series of six novels set in the invented county of Barsetshire. When the beloved bishop of the cathedral town of Barchester dies, social intrigue develops over who will ascend to his position: will it be Archdeacon Grantly-whom the great 20th-century English novelist Hugh Walpole deemed one of "the great figures in English fiction"-or will it be a politically connected newcomer to the town? Expansive, addictive reading, this prototypical Trollope novel is a rousing tale of a not-so-genteel battle for social dominance that reminds us-in the most pleasurable manner-that bullies and tyrants are found even in the most rarefied of circles.