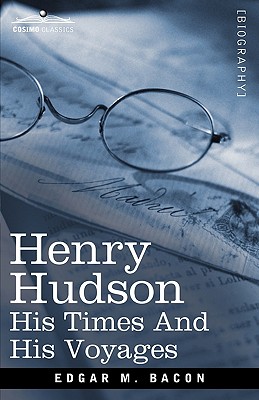 Henry Hudson (Paperback)
His Times and His Voyages
Cosimo Classics, 9781616401900, 342pp.
Publication Date: May 1, 2010
Other Editions of This Title:
Paperback (8/6/2019)
Paperback (5/16/2018)
* Individual store prices may vary.
Description
A century ago, in March 1908, The New York Times praised this now-classic 1907 monograph on the first European explorer to sail up the river we now call by his name: "A biography of Henry Hudson, in the ordinary sense, cannot be written, since there have come down to us records of but four years of his life, and even that scanty information is in a mutilated state. Mr. Bacon has pieced the fragments together in admirable style, giving them their correct historical setting..." Bacon gives us a compelling portrait of Hudson as an inevitable man of his time: the beginning of the 17th century, when bold men were pushing back the frontiers of knowledge both figuratively and literally... and yet also that Hudson's great achievements were fortuitous accidents. It's a unique and unexpected perspective on a man who remains, for the most part, a mystery. American author EDGAR MAYHEW BACON (1855-1935) also wrote New Jamaica (1890), Chronicles of Tarrytown and Sleepy Hollow (1897), Narragansett Bay (1904), and other books.