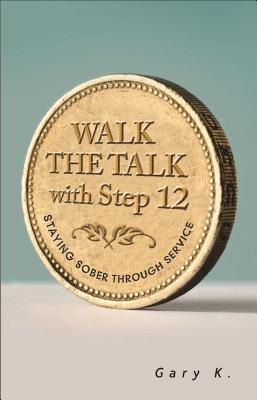 Walk the Talk with Step 12 (Paperback)
Staying Sober Through Service
Hazelden Publishing, 9781616496593, 200pp.
Publication Date: October 1, 2016
* Individual store prices may vary.
Description
Being of service is essential to staying sober and can add a new level of perspective and gratitude to your life. Learn about the power of Step 12 and how to weave service into your day-to-day.

"Nothing will so much insure immunity from drinking as intensive work with other alcoholics. It works when other activities fail. This is our twelfth suggestion: Carry this message to other alcoholics! You can help when no one else can. You can secure their confidence when others fail."—Alcoholics Anonymous (the Big Book)

The culmination of all of the steps, Step 12 calls on each of us to complete our transformation from a self-centered existence fueled by addiction to one of joy and freedom through service to others. In Walk the Talk with Step 12 Gary K. explores the the history of Step 12 and redefines what it means to practice this critical step in modern times. Through inspiring testimonials, including the author's own dramatic story as a survivor of 9/11, we learn how a life of service extends far beyond helping other alcoholics and addicts, and reveals the power of such practices as honesty, tolerance, and love in stabilizing and supporting long term recovery.

With passion and insight, Gary K. incites each of us—sponsors and sponsees, newcomers and old timers alike—to define our own paths of service and experience the rewards of community and connection.
About the Author
Gary K. has served as an ambassador for the National Council on Alcoholism and Drug Dependence (NCADD) and created and produced four national tours of the live stage production, "Pass It On . . . An Evening with Bill W. and Dr. Bob." He also portrays Bill W. in the traveling production of the off-Broadway play "Bill W. and Dr. Bob" and has appeared as a frequent guest on national TV advocating for Twelve Step recovery.
or
Not Currently Available for Direct Purchase