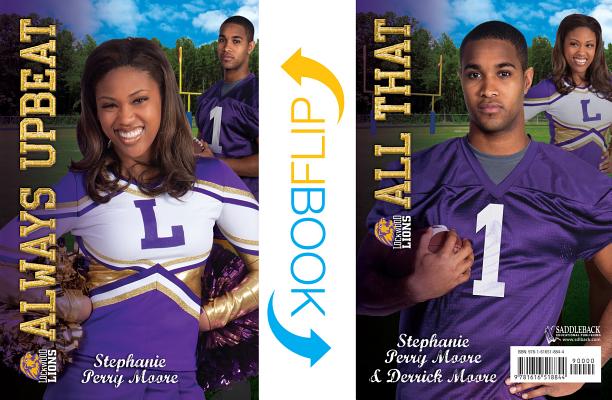 Always Upbeat/All That (Paperback)
Saddleback Educational Publishing, Inc., 9781616518844, 304pp.
Publication Date: May 11, 2012
* Individual store prices may vary.
or
Not Currently Available for Direct Purchase
Description
Themes: Hi-Lo, Cockiness, leadership, high school life, perspective, point of view, cheerleading, football . Urban Teen Fiction Flip Book - showing the point of view from two sides- the cheer squad and the football team. Want a different point of view? Just flip the book ...because every story has two sides. The Lockwood High cheer squad has it all. And the ballers are hot, tough, and on point. But where there's cheer, there's drama...The girls story are part of Cheer Drama - Always Upbeat, Keep Jumping, Yell Out, Settle Down, and Shake It. The boys stories are Baller Swag - All That, No Hating, Do You, Be Real and Got Pride. Together they tell the story of high school couples through the eyes of the cheerleading squad and the varsity football team. The first letter in each book, C-H-E-E-R, and B-A-L-L-ER, represent the names of the featured high school couple. Always Upbeat (Cheer Drama): Savvy Charli Black seems to have the perfect life. Pampered and confident, she has her junior year at Lockwood High all mapped out. Date the hottest baller in school, check. Become captain of the varsity cheerleading squad, check. Her crew rules the school. But just as everything falls into place, her world begins to spin with one betrayal after another. All That (Baller Swag): Cocky quarterback Blake Strong's number one goal is to stay in the game, lead his boys to victory, and score a spot at his dream school. But his overbearing father wants Blake in the Southeastern Conference. Their difficult relationship hangs by a thread when the Strong family gets unsettling news. Will they reconnect and realize that there's more to life than football?
Advertisement