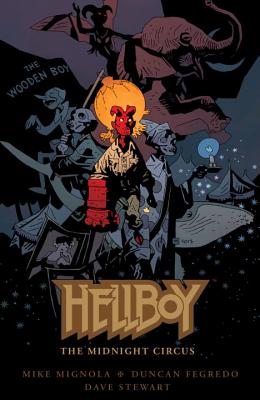 The Midnight Circus (Hardcover)
Dark Horse Comics, 9781616552381, 56pp.
Publication Date: November 5, 2013
Description
Young Hellboy runs away from the B.P.R.D. only to stumble upon a weird and fantastical circus and the few demons from Hell who inhabit it. * Cover and story by Mike Mignola * Duncan Fegredo returns * An original graphic novel in hardcover "In the world of Hellboy; the stony hand that Hellboy uses to clobber opponents is called the Right Hand of Doom. For cartoonist and creator Mike Mignola; his right-hand man for doing Hellboy these days could be considered Duncan Fegredo." --Newsarama.
Advertisement