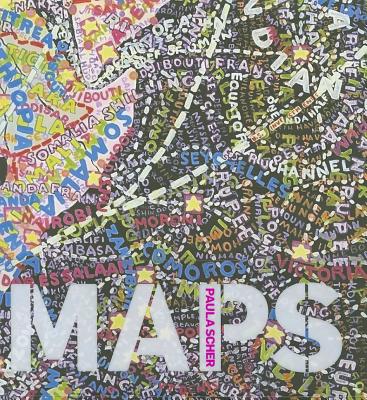 Paula Scher (Hardcover)
Maps
Princeton Architectural Press, 9781616890339, 144pp.
Publication Date: October 19, 2011
* Individual store prices may vary.
Description
In the early 1990s, celebrated graphic designer Paula Scher (Make It Bigger, 2002) began painting maps of the world as she sees it. The larger her canvases grew, the more expressionistic her geographical visions became. Displaying a powerful command of image and type, Scher brilliantly transformed the surface area of our world. Paintings as tall as twelve feet depict continents, countries, and cities swirling in torrents of information and undulating with colorful layers of hand-painted boundary lines, place-names, and provocative cultural commentary. Collected here for the first time, Paula Scher MAPS presents thirty-nine of Scher's obsessively detailed, highly personal creations.
Praise For Paula Scher: Maps…
"A lavish, formidable large-format volume collecting 39 of her swirling, colorful cartographic points of view, a beeline addition to my favorite books on maps. Cherry on top: The cover jacket folds out into her legendary colorful map of the world. Artful and opinionated, MAPS is a beautiful antidote to the sterile objectivity of location-aware apps and devices...shining with Scher's own distinct, quirky, visionary voice." -- Brain Pickings

"This excellently produced monograph features 39 of Scher's most riveting geographical visions." --The Daily Beast

"The colorful, annotated paintings collected in Paula Scher MAPS offer a world informed by the graphic designer's poignant and incisive commentary." - Travel + Leisure

"Forget about getting from point A to point B and journey through the crazy detailed, deceptively accurate, wild imagination of Paula Scher." -- Communication Arts
or
Not Currently Available for Direct Purchase