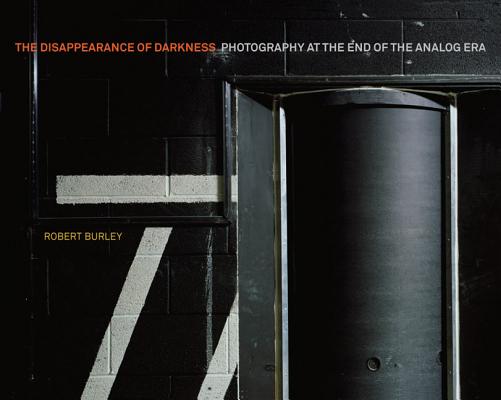 Disappearance of Darkness (Hardcover)
Photography at the End of the Analog Era
Princeton Architectural Press, 9781616890957, 175pp.
Publication Date: November 7, 2012
* Individual store prices may vary.
Description
Over the past decade, photographer Robert Burley has traveled the world documenting the abandonment and destruction of film-based photography, namely, the factories where film was produced and the labs that developed it. Burley's atmospheric large-format photographs transport viewers to rarely seen sites where the alchemy of the photographic process was practiced over the last century-from the Polaroid plant in Waltham, Massachusetts to the Kodak-Pathé plant in Chalon-sur-Saône, France, the birthplace in 1827 of photography itself. As both fine art and documentary, The Disappearance of Darkness is an elegiac reflection on the resilience of traditional art forms in the digital era and a vital commemoration of a century-old industry that seems to have disappeared overnight.
About the Author
Robert Burley is an established artist who has been photographing for over twenty years. His work explores the relationship between nature and cities, architecture and the urban landscape. Burley currently teaches at Ryerson University's School of Image Arts in Toronto, Canada.
Praise For Disappearance of Darkness: Photography at the End of the Analog Era…
"A longtime architectural photographer, Burley's images of abandoned film manufacturing plants serve as a record of a defining moment in the history of photography." -- CNN

"Haunting images documenting film's slow fade to black including photos of old Kodachrome labs, classic photo booths sitting unused and, most strikingly, shots of Kodak plants being demolished." Imaging-resource.com

"Full of poignant insights, both visual and literary, into a bygone technological era." -- The Economist

"Burley has traveled the globe over a period of six years and photographed Ilford in London, AGFA-Gavaert in Belgium, Polaroid in the Netherlands and even Dwayne's Photo in Kansas, which became known as the last lab to develop Kodachrome. The resulting project, Disappearance of Darkness, is a bittersweet visual eulogy to film, shot on the medium whose demise it documents." -- Wired

"Ask me about film, and my head gets light and my heart races. Had it not been for all those bulk-loaded rolls of Tri-X I tore through in the 1970s, I would have few memories of what had been the landscape of my youth. Those same emotions - of joy, confusion, excitement and, yes, loss - are vividly evoked by Robert Burley's book "The Disappearance of Darkness: Photography at the End of the Analog Era." In it, he chronicles the breakneck speed at which film and the huge factories where it was produced have almost vanished. He has pulled back the curtains and taken the viewer into places where film, paper and chemicals were cloaked in darkness - both literal and legal. Using a 4-by-5 film camera whose technology itself harkens to the 19th century, he has produced a meditative and loving look at an industry that has imploded like the dozens of factories that have vanished into rubble and empty lots." -- New York Times Lens Blog

"Incredible shots of what was once a thriving industry, now sadly in decline." -- Popular Photography

"The Disappearance of Darkness is testament to human ingenuity, and indifference. The physical scale at which photography functioned for decades is remarkable, as is the rate at which that scale was diminished and then destroyed. We are not far from the time, if we are not already there, when a person will not be able to reconcile how images of outsize factory buildings, networks of pipes, and loading docks relate to the creation of a photograph. That is Robert Burley's ultimate point... you can't be reminded about something that has already been forgotten." -- Imprint

"The Disappearance of Darkness is an exceptional chronicle of photography's 'transition from industrial to information age,' and I can't imagine any photographer not appreciating this book." -- Photo Life magazine

"Suppose they gave a revolution and only one professional photographer came ." -- The Globe and Mail

"More autopsy than obituary... Disappearance is an impressionistic investigation of the film industry-the local economies it once sustained, the many thousands of people it employed, the process by which its increasingly scarce products are manufactured." --The Nation

"It is already a kind of elegy." -- The Guardian
or
Not Currently Available for Direct Purchase