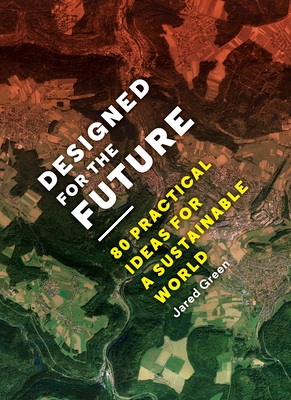 Designed for the Future
80 Practical Ideas for a Sustainable World
Paperback

* Individual store prices may vary.
Description
In Designed for the Future, author Jared Green asks eighty of today's most innovative architects, urban planners, landscape architects, journalists, artists, and environmental leaders the same question: what gives you the hope that a sustainable future is possible? Their imaginative answers—covering everything from the cooling strategies employed at Cambodia's ancient temple city of Angkor Wat to the use of cutting-edge eco-friendly mushroom board as a replacement for Styrofoam—show the way to our future success on earth and begin a much-needed dialogue about what we can realistically accomplish in the decades ahead.

Featuring an international roster of leading design thinkers including:

• Biomimicry pioneer Janine Benyus
• Curator Barry Bergdoll
• Educator and author Alan Berger
• Environmentalist and author Lester Brown
• Architect Rick Cook
• Urban Planner Paul Farmer
• Critic Christopher Hume
• Architect Bjarke Ingels
• Landscape designer Mia Lehrer
• Architect Rob Rogers
• Critic Inga Saffron
• Artist Janet Echelman
• Environmentalist Jemma Green
Praise For Designed for the Future: 80 Practical Ideas for a Sustainable World…
"With a promise to remain practical, the 80 ideas described in the book achieves more than perhaps expected in inspiring its readers to move forward, to build, and to plan for a sustainable future."
Princeton Architectural Press, 9781616893002, 176pp.
Publication Date: April 21, 2015
About the Author
Jared Green writes about cities and design for numerous publications. He is Senior Communications Manager, American Society of Landscape Architects (ASLA) and is editor of the organization's blog The Dirt.