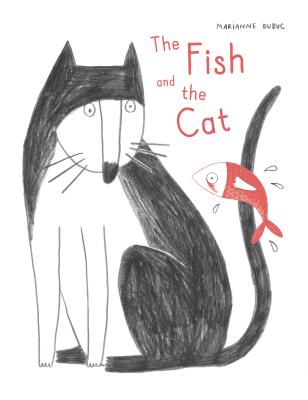 The Fish and the Cat (Hardcover)
Princeton Architectural Press, 9781616895051
Publication Date: April 17, 2018
* Individual store prices may vary.
Description
The best-selling The Lion and the Bird featured the enchanting stories and art of Canadian children's book author Marianne Dubuc. The Fish and the Cat is a playful story of pursuit between a cat and pet fish that starts in the house, moves through the neighborhood, and ends in the sky with a chase around the stars and the moon. This wordless picture book, full of action and humor, encourages children to create their own stories and adventures.
About the Author
Marianne Dubuc's other books include In Front of My House, Mr. Postmouse's Round, and The Bus Ride She lives in Montréal.
Praise For The Fish and the Cat…
"This has the dreamy nonverbal humor of an animated short film, and the simple two-color palette (the red fish and the briefly encountered red birds are the only accents amid the black and white scenes) and the naïve draftsmanship in the pencil and watercolor illustrations add low-key charm. Little ones with adults to guide them will love the serene fantasy, while older kids will enjoy applying their visual decoding skills to find the offbeat humor."
- The Bulletin of the Center for Children's Books

Kirkus Reviews, Best Books of 2018

"This tale by Canadian artist Dubuc (The Lion and the Bird) is in essence one long, wordless chase scene, but in her hands it acquires texture, drama, and imaginative power. The slow-moving suspense casts a strange spell, and the way the fish breaks the rules of nature and gravity and still can't get rid of its pesky pursuer gives the spreads humor. It's a quiet victory for the weak over the strong, and even the youngest readers can follow it with pleasure."
- Publishers Weekly

"An unhurried pace and graphically arresting scenes build suspense and wonderment in equal measure, providing space for reflection and tantalizing questions."
- Kirkus Reviews, starred review

"This captivating wordless adventure begins in a realistic setting, as a cat watches a fish swimming alone in a bowl. Dramatic two-page spreads-rendered in black, gray, and white, with red as the sole accent color-portray swirling energies as the cat reaches into the bowl and the fish desperately tries to get away."
- Booklist