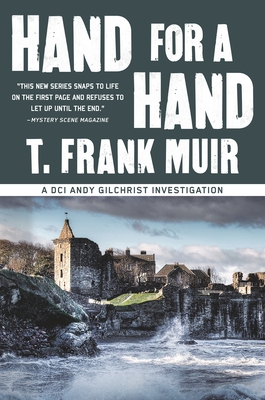 Hand for a Hand (A DCI Andy Gilchrist Investigation #2) (Paperback)
Soho Crime, 9781616952952, 336pp.
Publication Date: September 3, 2013
* Individual store prices may vary.
December 2012 Indie Next List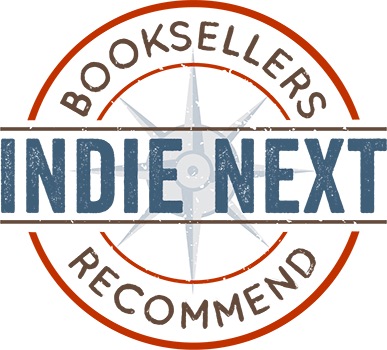 "A dismembered hand is found on a golf course green with a note addressed to Scottish DCI Andy Gilchrist consisting of just one word: Murder. The subsequent investigation gets too close to home for Andy when family members become involved. Set in historic St. Andrews with dour characters and dreary weather to set the mood, this first in a new series is a real nail-biter until the last page."
— Rita Moran, Apple Valley Books, Winthrop, ME
View the List
Description
The first book in a taut, action-packed new series set in St. Andrews, Scotland.
 
Murder. It's the only word in a note clutched by the dismembered hand found on the lush green of a golf course in St. Andrews, Scotland. When DCI Andy Gilchrist learns the note is addressed to him, he realizes the thing he feared most has come to pass: a killer is deliberately targeting him. Though Gilchrist is no new hand at solving murders, this time he is overwhelmed by the flood of seemingly unconnected crises—the note clutched in the hand, his son's missing girlfriend, his ex-wife's failing health, and his boss's decision to pair Gilchrist up with a scumbag detective from his past, who in turn is hiding evidence. Worse, the hand turns out to be just the beginning, and soon he's faced with relentless parade of body parts.


From the Hardcover edition.
About the Author
Born in Glasgow, Frank Muir was plagued from a young age with the urge to see more of the world than the rain sodden slopes of the Campsie Fells. Thirty-plus years of living and working overseas helped him appreciate the raw beauty of his home country. Now a dual US/UK citizen, Frank makes his home in the outskirts of Glasgow, Scotland, from where he visits St. Andrews regularly to research in the town's many pubs and restaurants.
Praise For Hand for a Hand (A DCI Andy Gilchrist Investigation #2)…

Praise for Hand for a Hand

"Gilchrist is no shining knight but a complex and troubled man struggling with his own shortcomings. Readers should look forward to seeing more of this earnest detective."
—Alfred Hitchcock Mystery Magazine

"Muir's imagery is characteristic of the hard-boiled but his subtexts are Calvinism laid bare. I'm looking forward to the rest of this series."
—Carol E. Barrowman, Milwaukee Journal-Sentinel

"Every golfer's nightmares include water hazards and sand traps, but none can compare with what lies in the Road Hole bunker at the revered St. Andrews course in Scotland: a severed human hand clutching a note.... Fans of police-procedural thrillers can hope that more will be available soon."
—Richmond Times-Dispatch

"This new series snaps to life on the first page and refuses to let up until the end. T. Frank Muir is all about breakneck narrative thrills and he's skilled at it."
—Mystery Scene Magazine

"Hand For A Hand" gives a whole new meaning to wicked slice."
—Dennis McCann, Wisconsin Golfer Magazine

"The story is thrilling. It is easy to get your heart caught in your throat as you read this mystery."
—I Love a Mystery

"Muir has a knack for twists and turns.... The combination of tension, emotional distress, and gore make this a great introduction [to the Andy Gilchrist series]."
—Out of the Gutter

"If you're a fan of British police procedurals, I recommend that you read Hand for a Hand."
—Kittling Books

"Hand for Hand is a worthy introduction to a promising series."
—Book Chase


Praise for the Andy Gilchrist Series

"Everything I look for in a crime novel."
—Louise Welsh
 
"A tense, fast-paced crime novel."
—Scottish Review of Books

"The completely unexpected plot twists and the simple humanity of the characters have you hooked."
—Scots Magazine

"The suspense never wavers."
—Clarissa Dickson Wright

"An edgy, emotive thriller that winds up the tension to an edge-of-the-cliff climax."
—Caro Ramsay


From the Hardcover edition.