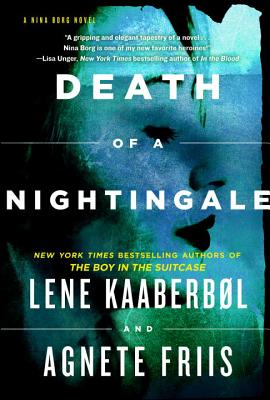 Death of a Nightingale (Hardcover)
Soho Crime, 9781616953041, 329pp.
Publication Date: November 5, 2013
* Individual store prices may vary.
November 2013 Indie Next List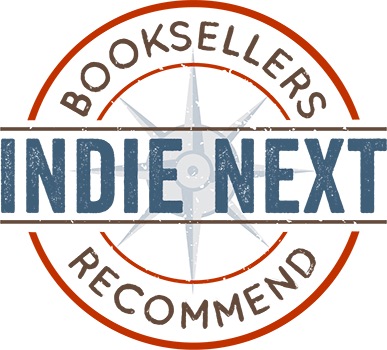 "Kaaberbol and Friis are back with Danish Red Cross nurse Nina Borg, after her misadventures in The Boy in the Suitcase. This time, Nina has been following the case of Natasha Doroshenko, a Ukrainian woman who originally arrived at the crisis center in an attempt to leave her abusive Danish fiance. Now under arrest for his murder, Natasha escapes her police guard to get back to her young daughter who is also at the crisis center. As with the first novel, the pace is quick, there are surprises around every corner, and Nina is an imperfect hero, which makes her all the more appealing."
— Mary Fran Buckley, Eight Cousins, Falmouth, MA
View the List
Description
From the Nordic noir duo who brought you "The New York Times" bestseller "The Boy in the Suitcase "comes a chilling new thriller with a mystery seventy-years in the making.
Nina. Natasha. Olga. Three women united by one terrifying secret. But only one of them has killed to keep it.
Natasha Doroshenko, a Ukrainian woman who has been convicted for the attempted murder of her Danish ex-fiance, escapes police custody on her way to an interrogation in Copenhagen's police headquarters. That same night, the ex-fiance's frozen, tortured body is found in a car. It isn t the first time the young Ukrainian woman has lost a partner to violent ends: her first husband was murdered three years earlier in Kiev in the same manner.
Danish Red Cross nurse Nina Borg has followed Natasha's case for years now, ever since Natasha first took refuge at her crisis center. Nina just can t see the young mother as a vicious killer. But in her effort to protect Natasha's daughter and discover the truth, Nina realizes there is much she didn t know about Natasha and her past. The mystery has long and bloody roots, going back to a terrible famine that devastated Stalinist Ukraine in 1934, when a ten-year-old girl with the voice of a nightingale sang her family into shallow graves.
About the Author
Lene Kaaberbol and Agnete Friis are the Danish duo behind the Nina Borg series. Friis is a journalist by training, while Kaaberbol has been a professional writer since the age of fifteen, with more than two million books sold worldwide. Their first collaboration, "The Boy in the Suitcase," was a "New York Times" and "USA Today" bestseller, has been translated into thirty languages, and has sold half a million copies worldwide."
Praise For Death of a Nightingale…
Praise for Death of a Nightingale

A BBC Front Row Best Crime Novel of 2013
A Publishers Weekly Top 10 Mystery of 2013
A Book Page Best Mystery & Thriller of 2013
An IndieNext Selection for November, 2013
A Public Library Association LibraryReads Selection

"[Nina] joins the sisterhood of run-amok heroines like Homeland's Carrie Mathison and Lisbeth Salander of The Girl with the Dragon Tattoo. Nina doesn't just have a bee in her bonnet — she has a whole hive. And it's buzzing away in her latest adventure, Death of a Nightingale, an elaborately plotted page-turner that flits from today's liberal-minded Denmark and mobbed-up Ukraine to the starvation-racked Soviet Union of the Stalinist '30s."
—John Powers, NPR's Fresh Air

"Death of a Nightingale is a gripping and elegant tapestry of a novel. A seamless weaving of psychological depth and rocket-paced plotting, the story hooked me in and the strong, complicated, and fascinating women at its center kept me utterly riveted cover-to-cover.  Nina Borg is one of my new favorite heroines!"
—Lisa Unger, New York Times bestselling author of In the Blood

"Feminist outrage fuels the politically pointed novels of the Danish writing partners Lene Kaaberbol and Agnete Friis....Nina is all heart and her efforts to bring justice to women like Natasha are heroic."
—New York Times Book Review

"A moving story... [Kaaberbol and Friis] tell a socially conscious—and, at times, critical—tale about immigration issues that apply both to Denmark and the U.S. without sacrificing the urgency of the best thrillers."
—Oprah.com

"Required reading for fans of the burgeoning field of new Nordic suspense."
—Kirkus

"There are two parallel stories told in this exciting mystery. The main story is about a beautiful young Russian woman, Natasha, accused by the Ukrainian authorities of murdering her husband. She manages to escape with her young daughter to Denmark. Subsequently she is sent to a Danish prison for the murder of her fiancée. There are many clues that seem to demonstrate her innocence, but someone prefers that the truth be left unknown. The second story line takes place around 1934 when Stalin was in power. Oxana, also called the nightingale of the people, and her younger sister Olga are featured. The dreadful circumstances of their lives have tentacles that reach far into the future, and collide with the fate of Natasha and her daughter.  The mystery builds and builds in intensity until it is almost impossible to put the book down."
—ABA IndieNext Selection

"Compulsive do-gooder Nina Borg is now involved with Ukrainian detainees seeking asylum in Denmark. Among them are Natasha, an abused refugee and widow of a slain journalist, and her anxious 8-year-old daughter, Katerina. The two are pursued by a mysterious, powerful Ukrainian woman and Danish security forces, who consider Natasha a suspect in her fiance's murder. Two plots gradually merge in a dramatic climax. Recommended for fans of Karin Fossum, Arnaldur Indridison, Colin Cotterill and mystery lovers who prefer plots that explore social justice and morality."
—PLA LibraryReads Selection

"Artfully drawn characters who are a pleasure to know populate Kaaberbøl and Friis's excellent third thriller featuring nurse Nina Borg... Woven in with the present-day narrative are scenes from 1934 Ukraine, where two sisters are starving in a nightmare childhood. The stories eventually link up, of course, with one final clever twist."
—Publishers Weekly, STARRED Review

"Nina is an imperfect hero, which makes her all the more appealing."
—The Boston Globe

"[The] latest Nina Borg mystery grips... A sense of mystery and threat looms large over the gloomy, ice-bound landscape."
—The Independent (UK)

"The authors follow their 2011 Nordic noir hit The Boy in the Suitcase with this intense murder mystery, once again starring Danish Red Cross nurse Nina Borg. Intricate, compelling and dark."
—The Sacramento Bee

"Explores a different kind of trauma, with deep, twisting roots in the forced famine of Stalin in Eastern Europe of the 1930s... This well-crafted book takes us to the inevitable conclusion that, while life can go on after the worst of the worst, the past is always with us."
—Buffalo News

"Scandinavian Crime Aficionados will love this chilling modern thriller."
—Mystery Tribune

"Readers who like historical fiction will nonetheless find themselves intrigued by the emotionally resonant portrayal of the sisters growing up in extraordinary times, and readers who like thrillers that touch on women's issues will appreciate the sketches of two women, one determined to save her child at any cost, the other obsessed with saving the world one person at a time." 
—Booklist

"Fascinating and terrifying."
—Seattle Post-Intelligencer

"Fans of the duo's previous books will not be disappointed."
—Library Journal

"The Danish duo just keeps getting better... [Death of a Nightingale] is near perfect."
—RT Book Reviews, Top Pick

"One police character in Death of a Nightingale describes Nina Borg as "hostile to authority and borderline paranoid." That's one way of looking at our Nina's heroism."
—Toronto Star

"Once again, Lene Kaaberbøl and Agnete Friis have constructed an emotional roller coaster ride peopled by characters of marvelous depth and nuance."
—Kittling Books

"Kaaberbøl and Friis have served up a complex, compelling mystery, one that is filled with fascinating characters, provocative themes, and plenty of pulse-pounding action."
—BookLoons

"Kaaberbøl and Friis are among the very best writers in the current crop of Scandinavian crime writers." 
—Glenn Harper, International Noir Fiction

"Ultimately a story of families torn apart, both in the present and in the past... A welcome addition to an already outstanding panoply of Scandinavian crime novels."
—Crimespree Magazine

"This is the third in the Nina Borg series, and this latest title certainly caters to the mystery (and slightly gory) reader.... Readers will discover the reason for the gory fable at the beginning, and by the end of the book, they'll be cheering."
—Suspense Magazine

"Intricately woven, utterly compelling."
—Criminal Element

"How can I put this? It seems wrong to say it's entertaining or a pleasure to read, because it will make you sad and angry and ache with sympathy. Yet it's a story that you will care about and the plot will propel you forward. Perhaps the most accurate words for it are "thrilling" and "unforgettable."  It's a very good book."
—Barbara Fister, Scandinavian Crime Fiction

"The contemporary story alternates with a riveting account of life in Ukraine in the 1930s, first during the famine and the campaign against the kulaks... Two little girls are at the center of this story, one eight, the other ten. What they did as children and what was done to them is still reverberating seventy years on."
—Reviewing the Evidence

"Loved this... A terrific story of how the past can continue on and  spread its tentacles into the future."
—Before It's News

"A stunning indictment of all that was wrong with Stalinist Russia...[and] a story that will leave the reader on the edge of the seat until the end."
—Deadly Pleasures

"Suspense that captivates you and characters that quickly become much more than just clever constructions."
—Extra (Ekstra Bladet, Denmark)

"Incredibly well written with both an original and suspenseful plot."
—Politken (Denmark)

"Captivating, fast-paced and moving."
—The Jutland Post (Jyllands-Posten, Denmark)

"Elegantly told and thankfully completely without any of the normal clichés that otherwise rule the genre. A really well composed thriller."
—West Jutland News (JydskeVestkysten, Denmark) 
or
Not Currently Available for Direct Purchase