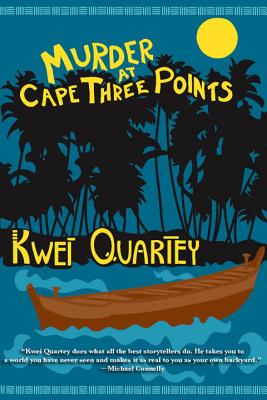 Murder at Cape Three Points (Inspector Darko Dawson Mysteries #3) (Hardcover)
Soho Crime, 9781616953898, 322pp.
Publication Date: March 18, 2014
* Individual store prices may vary.
April 2014 Indie Next List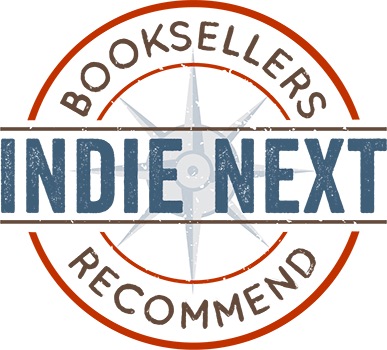 "Two bodies appear drifting in a canoe at the Cape Three Points oil drilling rig. They turn out to be Charles and Fiona Smith-Aidoos, prominent members of the local community. Charles works for Malgum Oil, the company that owns the rig. The local police investigate, but nothing comes of it. Sapphire, the Smith-Aidoos' niece, requests the help of the Ghanaian federal police, and Inspector Darko Dawson of the Accra police is assigned. Quartey portrays the country of Ghana with all its charms and quirks, a culture that stands at the brink of the modern world, yet has not lost its tribal traditions. The result is a thoroughly fascinating book."
— Janice Hunsche, Kaleidosaurus Books, Fishers, IN
View the List
Description
Accra's hotshot Detective Inspector Darko Dawson returns to solve a complex mystery that will take him out of the city to the beautiful coasts of Ghana, where a grim double-murder seems to have larger political implications. A canoe washes up at a Ghanaian off-shore oil rig site. Inside it are the bodies of a prominent, wealthy couple, Charles and Fiona Smith-Aidoo, who have been ritualistically murdered. Pillars in their community, they are mourned by everyone, but especially by their niece Sapphire. She is not happy that months have passed since the murder and the local police have made no headway in figuring out who committed the gruesome crime. Detective Inspector Darko Dawson of the Accra police force is sent out to Cape Three Points to investigate. The more he learns about the case, the more convoluted it becomes. Three Points has long been occupied by traditional fishing populations, but real estate entrepreneurs and wealthy oil companies have been trying to bribe the indigenous inhabitants to move out. Dawson unearths a host of motives for murder, ranging from personal vendettas to corporate conspiracies.
About the Author
Kwei Quartey was born in Ghana and raised by a black American mother and a Ghanaian father. A practicing physician, he lives and works in Pasadena. He is the author of two other critically acclaimed novels in the Darko Dawson series, Wife of the Gods and Children of the Street.
Praise For Murder at Cape Three Points (Inspector Darko Dawson Mysteries #3)…
Praise for Murder at Cape Three Points

An ABA IndieNext Selection

"For hardcore Darko fans, and newcomers as well, this is a page-turner."
—PRI's The World

"Quartey portrays a the country of Ghana with all its charms and quirks, a culture that stands at the brink of the modern world, yet has not lost its tribal traditions. The result is a thoroughly fascinatng book."
—Janice Hunsche, Kaleidosaurus Books, Fishers, IN

"[Inspector Darko Dawson plunges] into a case involving corporations, community rivalries, and far-reaching family vendettas involving black magic. Absorbing for history, contemporary upheavals, plotting, and Dawson's personality."
—Booklist

"Quartey's mastery of the art of misdirection serves him well in his third mystery featuring Accra, Ghana, homicide detective Darko Dawson ... A complex plot, combined with a warts-and-all lead and an evocative portrayal of the author's native country, add up to a winner."
—Publishers Weekly, STARRED Review

"Fans of Alexander McCall Smith's "No. 1 Ladies' Detective Agency" series will enjoy the African setting and the large cast of interesting characters, while the twists and turns of Quartey's plotting will satisfy any choosy mystery fan."
—Library Journal

"Darko Dawson's third case is his biggest and most ambitious yet ... Quartey lays out what feel like endless possibilities with exemplary patience and clarity, unveiling world beneath world in Dawson's Ghana."
—Kirkus Reviews

"Kwei Quartey writes incredibly well about Ghana, about crime, and about the people he has created. If you're an armchair traveling sleuth like I am, I advise you to add him to your list of must-reads."
—Kittling Books

"I particularly appreciate being able to travel there [Ghana] in this way, through the eyes of an author who experiences multiple cultures, and a police officer who has reason to challenge his environment."
—Kingdom Books

Praise for Kwei Quartey

"A sensitive novel of powerful family passions, set in the unique and vivid colors of Ghana."
—Anne Perry

"Kwei Quartey does what all the best storytellers do. He takes you to a world you have never seen and makes it as real to you as your own backyard. Inspector Darko Dawson is relentless and I look forward to riding with him again."
—Michael Connelly

"An absolute gem of a first novel and the sort of book that will delight not only hard-core mystery fans, but also those who visit the genre only casually in search of an occasional literary entertainment.... Wife of the Gods undoubtedly will be compared with Alexander McCall Smith's phenomenally successful No. 1 Ladies' Detective Agency series, but Quartey's debut is—to this reader, at least—a far richer and more sophisticated experience."
—Los Angeles Times

"[A] crisp, engrossing debut.... [Quartey] renders a compelling cast of characters inhabiting a world precariously perched between old and new. Fans of McCall Smith's No. 1 Ladies' Detective Agency novels will relish the opportunity to discover yet another intriguing area of Africa."
—Booklist, Starred Review

"Quartey convincingly portrays the seedy underbelly of Accra, Ghana's capital city.... Quartey cleverly hides the culprit, but the whodunit's strength is as much in the depiction of a world largely unfamiliar to an American readership as in its playing fair."
—Publishers Weekly, Starred Review
or
Not Currently Available for Direct Purchase