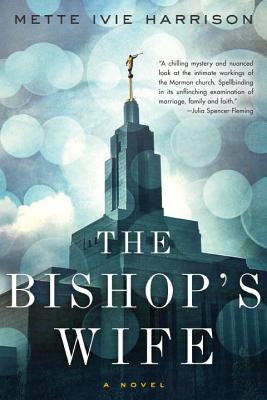 The Bishop's Wife (Hardcover)
Soho Crime, 9781616954765, 352pp.
Publication Date: December 30, 2014
* Individual store prices may vary.
Description
In the Mormon community of Draper, Utah, seemingly perfect families have deadly secrets. Linda Wallheim is a devout Mormon, the mother of five boys and the wife of a bishop. But Linda is increasingly troubled by her church's structure and secrecy, especially as a disturbing situation takes shape in her ward. One cold winter night, a young wife and mother named Carrie Helm disappears, leaving behind everything she owns. Carrie's husband, Jared, claims his wife has always been unstable and that she has abandoned the family, but Linda doesn't trust him. As Linda snoops in the Helm family's circumstances, she becomes convinced that Jared has murdered his wife and painted himself as a wronged husband. Linda's husband asks her not to get involved in the unfolding family saga. But Linda has become obsessed with Carrie's fate, and with the well-being of her vulnerable young daughter. She cannot let the matter rest until she finds out the truth. Is she wrong to go against her husband, the bishop, when her inner convictions are so strong? Inspired by a chilling true crime and written by a practicing Mormon, The Bishop's Wife is both a fascinating look at the lives of modern Mormons as well as a grim and cunningly twisted mystery.
About the Author
Mette Ivie Harrison is the author of three other novels in the Linda Wallheim mystery series, His Right Hand, For Time and All Eternities, and Not of This Fold, as well as numerous books for young adults. She holds a PhD in German literature from Princeton University and is a nationally ranked triathlete. A member of the Church of Jesus Christ of Latter-Day Saints, she lives in Utah with her husband and five children.
or
Not Currently Available for Direct Purchase