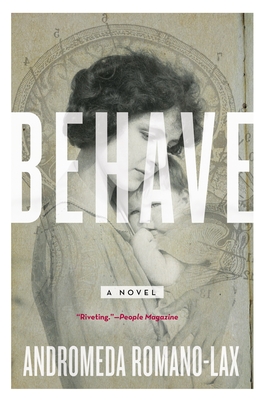 Behave
Paperback

* Individual store prices may vary.
Other Editions of This Title:
Digital Audiobook (2/29/2016)
April 2016 Indie Next List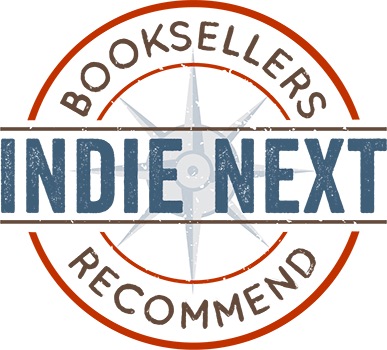 "Behave is a rich and nuanced glimpse of Rosalie Rayner, the woman behind John B. Watson, the man who founded behaviorist psychology. The ethical issues presented here are both shocking and thought-provoking, and the intimate struggles of a woman weighing her value, utility, and satisfaction both within and outside the home certainly resonate today. Beautifully written and meticulously researched, this is a novel to be savored and shared."
— Tova Beiser (M), Brown University Bookstore, Providence, RI
View the List
Description
From the author of The Spanish Bow comes a lush, harrowing novel based on the real life story of Rosalie Rayner Watson, one of the most controversial scientists—and mothers—of the 20th century

"The mother begins to destroy the child the moment it's born," wrote the founder of behaviorist psychology, John B. Watson, whose 1928 parenting guide was revered as the child-rearing bible. For their dangerous and "mawkish" impulses to kiss and hug their child, "most mothers should be indicted for psychological murder."

Behave is the story of Rosalie Rayner, Watson's ambitious young wife and the mother of two of his children.

In 1920, when she graduated from Vassar College, Rayner was ready to make her mark on the world. Intelligent, beautiful, and unflappable, she won a coveted research position at Johns Hopkins assisting the charismatic celebrity psychologist John B. Watson. Together, Watson and Rayner conducted controversial experiments on hundreds of babies to prove behaviorist principles. They also embarked on a scandalous affair that cost them both their jobs—and recast the sparkling young Rosalie Rayner, scientist and thinker, as Mrs. John Watson, wife and conflicted, maligned mother, just another "woman behind a great man."

With Behave, Andromeda Romano-Lax offers a provocative fictional biography of Rosalie Rayner Watson, a woman whose work influenced generations of Americans, and whose legacy has been lost in the shadow of her husband's. In turns moving and horrifying, Behave is a richly nuanced and disturbing novel about science, progress, love, marriage, motherhood, and what all those things cost a passionate, promising young woman.
Praise For Behave…
Praise for Behave

An April 2016 IndieNext Pick
A Top 10 Amazon Editor's Pick

"Riveting."
—People Magazine

"Rayner could not have found it easy to be exiled from the lab, or to raise her sons according to a behaviorist program, which regards 'mother love,' as the real Rayner put it, as 'an instrument which may inflict a never-healing wound.' This novel suggests the pain of wanting, and failing, to behave."
—The New York Times Book Review

"Offers a rich and nuanced glimpse of Rosalie Rayner, the woman behind John B. Watson, the man who founded the psychological theory of behaviorism. The ethical issues presented here are both shocking and thought-provoking; and the intimate struggles of a woman weighing her value, utility, and satisfaction both within and outside the home certainly resonate today."
—The Boston Globe

"If you want an engaging read which will not only entertain you but also teach you a great deal about these giants in the history of psychology, and the ethics of those times which we now see as abhorrent, I recommend Behave!"
—Psychology Today

"Although this book is a fictional biography of Rosalie Rayner Watson, readers can learn what a brilliant, complex woman Rosalie was, how influential her work with John Watson was, and how her contributions have been lost in her famous husband's shadow."
—The Missourian

"A fascinating woman who unfortunately slipped through the cracks of history . . . Romano-Lax does her well-deserved justice through this heartfelt and intricate story."
—Bookreporter.com

"A novel to be savored and shared."
—Shelf Awareness

"[An] incredible book."
—MomAdvice.com

"This is a book well set in its era. Historical details are plentiful and interesting, bringing the 1920s and '30s to vivid life, not only in setting, but also in attitudes."
—Historical Novel Society

"Scorching . . . By detailing how the study of human behavior differs from understanding people, and how smart women can miss the obvious and make mistakes, Romano-Lax sheds a harsh yet deeply moving light on feminism and psychology, in theory and in practice."
—Publishers Weekly, Starred Review

"Fascinating . . . Romano-Lax writes compellingly about science and the Jazz Age."
—Library Journal

"Rayner finally has the spotlight in this compelling fictional memoir." 
—Kirkus Reviews 

"A fascinating exploration of ethical and psychological unraveling. Behave carefully excavates the plight of one of science's forgotten women to create a tale of ambition, love, and the fears that shape us all. With the skill and confidence of a master, Andromeda Romano-Lax crafts a deeply personal narrative of a complex woman who lived in history's gaps. Quite simply, I tore through this book and so should you."
—Erika Swyler, author of The Book of Speculation

"A fabulous novel that brings Rosalie Rayner to life, allowing us to sympathize with someone caught in the whirlwind of her times, as well as John Watson, a man cursed, condemned to forever run from his own emotions. Ms. Romano-Lax's novel commendably sticks close to the available facts. Behave invites us to explore a lifetime of questions about science, ethics, motherhood, sexual attraction, and love."
—Hall P. Beck, Ph.D., Professor of Psychology at Appalachian State University and author of Finding Little Albert
"Of interest to anyone curious about Watson and the history of psychology. Andromeda Romano-Lax does well to place John B. Watson in the context of of the conflict between eugenics and environmentalism, consciousness versus behaviorism, and the rise of advertising and consumer culture. She draws the reader in with details such as the nature of fear-based adcampaigns. She teaches behaviorism and does it well."
—Ben Harris, Ph.D., Professor of Psychology, University of New Hampshire

"I loved Behave: a rich and nuanced glimpse of the woman (Rosalie Raynor) behind the man (John B. Watson) who founded behaviorism. The ethical issues presented are both shocking & thought-provoking, and the intimate struggles of a woman weighing her value, utility & satisfaction both within and outside the home certainly resonate today. Beautifully written and meticulously researched, this is a novel to be savored and shared. Thank you so much for giving me the opportunity to read it early. I can hardly wait to put it into the hands of customers."
—Tova Beiser, Brown University Bookstore, Providence, RI

"This is an interesting and educational look at the beginnings of behaviorism and the unique relationship between the two people who pioneered it. Behave is thought-provoking and certainly promotes reflection on the tenets of child rearing. An enjoyable read!"
—Stephanie Crowe, Page and Palette, Fairhope, AL

"I very much enjoyed reading Romano-Lax's fictionalized account of Rosalie Rayner Watson's life. Romano-Lax offers an empathetic and insightful look into the heart of a complex and conflicted woman as she tries to forge new roles in society, academia, and business as a scholar, wife, scientist, and mother. I found the parallel of Rosalie's internal conflict between tradition and modernity with the fragmented social backdrop of the Roaring 20s to be particularly compelling. Many of the issues that Romano-Lax touches upon in Behave—feminism, research ethics, work-life balance, consumerism—will resonate deeply with modern readers. Fans of biography or history of science, as well as readers who enjoy a novel with strong historical context and deep moral conflict are certain to enjoy in Romano-Lax's newest novel."
—Jennifer Gromada, Labyrinth Books, Princeton, NJ

"With vivid description, Romano-Lax introduces Rosalie Rayner Watson, an intelligent, ambitious woman overshadowed throughout history by her husband, famous psychologist John B. Watson. Behave is engaging from the start and Rosalie is a fascinating at its center. Her life of passions, scandal, and regret will hold you riveted."
—Tarah Jennings, Mitzi's Books, Rapid City, SD

"Romano-Lax is so skillful at drawing you into the world of the famous behaviorist John Watson and his wife, Rosalie, that you feel like you're watching a slow motion train wreck—horrified by the approaching disaster, but unable to look away. On every page, you're silently screaming at Rosalie, 'Don't open that door!'"
—Laura Keys, A Capella Books, Atlanta, GA

"Rosalie Rayner Watson will alternately grab your heart and make you furious—sometimes in the same chapter. This imagined life of this early twentieth century scientist and her lover, the great psychologist John Watson is a great addition to your historical fiction shelf."
—Valerie Koehler, Blue Willow Bookshop, Houston, TX

"Behave is a novel based on the life of Rosalie Rayner who with John B. Watson conducted numerous experiments on babies in their efforts to popularize behaviorist psychology. Their scandalous relationship and methods of research will provide strong opportunities for discussion in book clubs."
—Elizabeth Merritt, Titcomb's Bookshop, East Sandwich, MA

"Andromeda Romano­-Lax presents readers with a glimpse of the 'woman behind the man.' This book proves Romano­-Lax's talent for spot­-on character development and impeccable pacing. Readers may find they dislike John Watson intensely, but they will savor this story. Women's book clubs must pick this up!"
—Nancy Simpson-­Brice, Book Vault, Oskaloosa, IA

"Behave is a fascinating portrait of cold psychological breakthroughs made by scientists more human than they'd care to admit, even to themselves. Like Stoner, it is a beautiful tale of quietly violent emotions straining against tempered times."
—Thomas Wickersham, Brookline Booksmith, Brookline, MA

Praise for Andromeda Romano-Lax

"An impressive and richly atmospheric debut."
—The New York Times Book Review

"Ambitious and atmospheric."
—The Guardian
 
"The ethical issues of [The Detour] are thought-provoking, contrasting the artistic perfection of classical sculpture with basic human values. Ultimately, the sculpture itself provides the answer. Just as the discus thrower leans to balance the weight of the outstretched arm and the heavy disc, Ernst must learn to balance his love for classical art with personal morality; to reach for love, even while acknowledging it is more than any of us deserve." 
—Foreword Reviews
 
"Romano-Lax is singularly gifted: she creates full-fledged, engaging characters and writes compelling narrative . . . Her descriptive passages take your breath away."
—Library Journal

"A gently haunting work of subtle and surprising wisdom."
—Booklist
Soho Press, 9781616958008, 416pp.
Publication Date: February 14, 2017
About the Author
Andromeda Romano-Lax is the author of The Spanish Bow, a New York Times Editors' Choice that has been translated into 11 languages, and The Detour, as well as numerous works of nonfiction. She teaches in the low-residency MFA program at the University of Alaska Anchorage and is a co-founder of 49 Writers, a statewide literary organization. She lives on Vancouver Island.
1. On page 53, Rosalie's father asserts (in reference to eugenics) that "scientists are misusing what they don't understand to divide humanity up all over again." Does John's scientific work go against this trend, or in a way does it also "divide humanity up"?
2. A number of times John claims that you have to avoid being "softhearted" or "sentimental" to be a scientist. What scenarios does Behave present to support and challenge this notion? Does it suggest that detachment actually is necessary for effective sci- entific research? To what extent?
3. Based on Rosalie's descriptions of John and her explanations of his motives and behavior, did the events of his life encourage his behaviorist ideology? Why or why not?
4. On page 133, Annie comments that "Sometimes . . . I think the only way things change is on a whim." Does Behave support this notion, or does it favor Rosalie and John's idea of change com- ing from "logical, measured, reasoned decision"?
5. In what ways are Mary Watson and Rosalie depicted as sim-   ilar in Behave? In what ways are they depicted as opposites? What might Romano-Lax be suggesting through the connections between these characters?
6. Describe the role of female friendship in the novel. How does it affect the way Rosalie is portrayed?
7. What role does class play in Behave? How do John's and Rosalie's differing financial backgrounds affect their relationship?
8. What does the novel suggest about the professional and personal roles and issues of women in Jazz Age American society? Do any of the comments continue to resonate today?
9. Are John's attitudes regarding gender roles (for examples, his claim on page 336 that "You're my wife. That's your That's any worthwhile woman's career") consistent with his behaviorism? How do you account for his attitudes toward women?
10. Why do you think John chose "an abnormal baby for his most famous experiment" (377)? Do you think it undermines the results of his experiment? Do you think it undermines the rest of his work?
11. Why might, as Romano-Lax puts it, Rosalie Rayner Watson's life have been "deemed not worth recording or not worth protecting from erasure by others" (385)? What are qualities that make a life more "noteworthy," and why might this be the case? Have there been any recent changes in which lives are considered noteworthy?
or
Not Currently Available for Direct Purchase