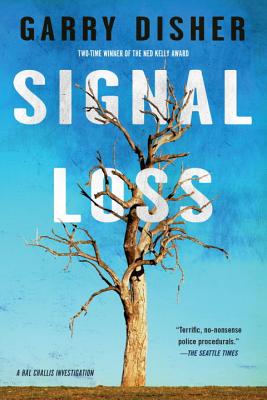 Signal Loss (A Hal Challis Investigation #7) (Hardcover)
Soho Crime, 9781616958596, 352pp.
Publication Date: December 12, 2017
* Individual store prices may vary.
December 2017 Indie Next List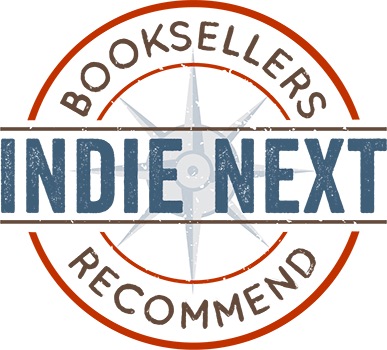 "Set in Australia, the seventh in Disher's Challis and Destry series is just as action-packed and exciting as the previous books. Meth kingpins, hit men, and a serial rapist are the villains of this installment, and the Australian location adds interest and flavor."
— Susan Taylor, Book House of Stuyvesant Plaza, Albany, NY
View the List
Description
The Ned Kelly Award-winning master of Australian noir shows us the darker side of the Peninsula. A meth-related crime has Inspector Hal Challis on his backfoot, while Sergeant Ellen Destry hunts down an elusive serial rapist. 

A pair of hit men working a job for a meth kingpin have a very bad day, and the resulting bushfire draws attention to a drug lab and two burned bodies in a Mercedes. Sergeant Ellen Destry—newly minted head of her department's sex crime unit—and Inspector Hal Challis return in this newest installment of Garry Disher's Peninsula-based crimes series. With meth-related crime on the rise, interdepartmental tensions mount, and Challis soon finds himself fighting to keep control of his case. Meanwhile, Destry is hunting for a serial rapist who is extremely adept at not leaving clues. A tense, human, and at times darkly funny entry into Disher's celebrated Ned Kelly Award–winning series.
About the Author
Garry Disher has published over fifty books in a range of genres, including crime, children's books, and Australian history. His Hal Challis and Wyatt crime series are also published by Soho Crime. He lives on the Mornington Peninsula, southeast of Melbourne.
Praise For Signal Loss (A Hal Challis Investigation #7)…
AN 'INDIENEXT' SELECTION FOR DECEMBER 2017

Praise for Signal Loss

"Disher's narrative has frequent asides full of descriptive power and sometimes pungent wit . . . The power of Disher's novel is the almost casual evocation of the characters as real people who occupy a segment of the social setting that is the breeding ground of noir fiction."
—Los Angeles Review of Books

"Excellent . . . A searing commentary on the meth crisis and its tremendous toll on users and communities alike."
—Publishers Weekly, Starred Review

"A fine police procedural marked by well-developed characters and social issues that add depth."
—Library Journal

"Tough and gritty . . . Fans of the series will dive into this one, and here's the best part: the book works as a stand-alone, which means it's a great way for newbies to make Challis' acquaintance."
—Booklist

"There are so many felonies in this quiet corner of Australia, in fact, that jurisdictional squabbles loom larger and larger as the criminals get tangled in multiple nets before Disher sorts it all out with consummate professionalism and just a trace of regret."
—Kirkus Reviews

"A nicely rendered procedural with complex plotting, a high level of character development, and a vibrant setting."
—Mystery Scene

"Signal Loss comes through loud and clear as a crime novel that will send us back to Garry Disher's Australia for more."
—New York Journal of Books

"Disher's vivid prose captures small-town Australia, and he skillfully interweaves three police investigations into an intriguing whole. The setting may be unfamiliar for most American readers, but they are sure to recognize the excellence of the mystery."
—Shelf Awareness

"If you are craving a procedural with lots of sun and deft plotting as winter settles in here in the States, pick up Disher's Signal Loss."
—Literary Hub

"Disher is not afraid to use his novels to explore difficult questions, to highlight injustices and to dig deep into law-enforcement frustrations—and what causes a lot of crime in the first place . . . The timing is always particularly precise, with plots that belt along, even with the intertwining of the personal, and characters who are vivid and real."
—The Newtown Review of Books

"There's no need to read the previous six books in the series to enjoy Signal Loss. Disher's an old hand who knows how to build a book that can stand on its own. But then—why deny yourself the pleasure?"
—Reviewing the Evidence

"Clear the schedule if you can—here's your winter vacation between the covers in a 345-page 'Down Under' romp through twinned cases that are hard to control, and incredibly satisfying to solve."
—Kingdom Books

"Disher is a master of Australian noir."
—Kittling Books

"Set in Australia, the seventh in Disher's Challis and Destry series is just as action-packed and exciting as the previous books. Meth kingpins, hit men, and a serial rapist are the villains of this installment, and the Australian location adds interest and flavor."
—Susan Taylor, The Book House of Stuyvesant Plaza, Albany, NY

Praise for the Hal Challis series

"Top-notch . . . Trust me, mate: Readers will want to make a return visit to Disher's Australia."
—The Christian Science Monitor

"Terrific plot, nuanced characters and solid procedures, served up on a refreshing new turf."
—The New York Times Book Review
 
"Delightful . . . BUY IT."
—New York Magazine
 
"First rate."
—Washington Post Book World
 
"The fifth book featuring Disher's team of romantically involved crime-solvers has them investigating the Down Underbelly of an Australian vacation spot."
—Entertainment Weekly
 
"Colorful . . . Disher has literary talent and imagination."
—Chicago Tribune
 
"Terrific."
—Seattle Times

"This series boasts careful, realistic casework, but there's enough darkness and ambiguity to suit John Harvey fans and a kind of which-way-is-up sense of the police force that recalls early James Ellroy. Moody, inventive, and extremely hard to put down." 
—Booklist