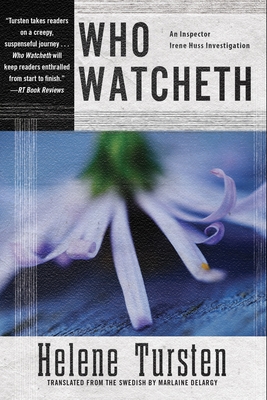 Who Watcheth (Irene Huss Investigation #9) (Paperback)
Soho Crime, 9781616958657, 320pp.
Publication Date: November 14, 2017
* Individual store prices may vary.
Description
"These days Scandinavian crime writers are thick on the ground. It's nice to see that the women can be just as bloodthirsty as the men." --The New York Times Book Review He watches the women from the shadows. He has an understanding with them: As long as they follow his rules, they are safe. But when they sin, he sentences them to death. A woman is found dead in a cemetery, strangled and covered in plastic. Just a few days before her death, the victim had received a flower, an unintelligible note, and a photograph of herself. Detective Inspector Irene Huss and her colleagues on the Violent Crimes Unit in G teborg, Sweden, have neither clue nor motive to pursue, and when similar murders follow, their search for the killer becomes increasingly desperate. Meanwhile, strange things have been going on at home for Irene: first the rose bush in her garden is mangled, then she receives a threatening package with no return address. Is Irene being paranoid, or is she next on the killer's list?
About the Author
Helene Tursten was a nurse and a dentist before she turned to writing. Other books in the Irene Huss series include Detective Inspector Huss, Night Rounds, The Torso, The Glass Devil, The Golden Calf, The Fire Dance, The Beige Man, The Treacherous Net, and Protected by the Shadows. Her books have been translated into 18 languages and made into a television series. She was born in Göteborg, Sweden, where she now lives with her husband.