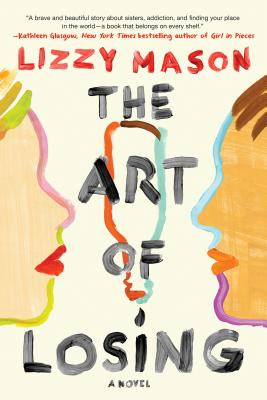 The Art of Losing (Hardcover)
Soho Teen, 9781616959876, 336pp.
Publication Date: February 19, 2019
* Individual store prices may vary.
Spring 2019 Kids Indie Next List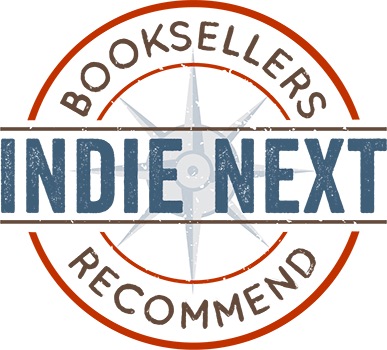 "Sibling relationships don't come much more fraught and complex than they do in Lizzy Mason's stellar debut. The aftermath of an alcohol-centric high school party leaves Audrey in a coma and Harley reeling, forced to face head-on some awful truths about her closest relationships. A surprise reconnection with a childhood friend brings her demons to the forefront and allows her to finally stare them — and everything she's been ignoring — in the face. The stark honesty of this story will crack open your heart and then heal it."
— Melissa Posten, The Novel Neighbor, Webster Groves, MO
View the List
Description
The Art of Losing is a compelling debut that explores issues of addiction, sisterhood, and loss.

On one terrible night, 17-year-old Harley Langston's life changes forever. At a party she discovers her boyfriend, Mike, hooking up with her younger sister, Audrey. Furious, she abandons them both. When Mike drunkenly attempts to drive Audrey home, he crashes and Audrey ends up in a coma. Now Harley is left with guilt, grief, pain and the undeniable truth that her now ex-boyfriend has a drinking problem. So it's a surprise that she finds herself reconnecting with Raf, a neighbor and childhood friend who's recently out of rehab and still wrestling with his own demons. At first Harley doesn't want to get too close to him. But as her sister slowly recovers, Harley begins to see a path forward with Raf's help that she never would have believed possible—one guided by honesty, forgiveness, and redemption.
About the Author
Lizzy Mason grew up in northern Virginia before moving to New York City for college and a career in publishing. She lives in Queens, New York, with her husband and cat in an apartment full of books. The Art of Losing is her first novel. Visit her online at www.LizzyMasonBooks.com.
Praise For The Art of Losing…
An ABA Spring 2019 Indie Next Top 10 Book
A Goodreads Best Book of the Month

Praise for The Art of Losing

"You'll be obsessed."
—Cosmopolitan
 
"The Art of Losing handles the themes of guilt and the cycle of addiction with grace and deftness."
—Entertainment Weekly

"A riveting story about loss, addiction, and love, The Art of Losing is a poignant novel readers young and old will be able to relate to."
—Bustle
 
"A story of family and sisterhood, Lizzy Mason's debut novel is a story that tackles grief and pain with so much heart. It's a powerful read, so don't miss out on this one."
—Paste Magazine
 
"The Art of Losing is a lyrical and moving exploration of the fraught bonds of family, the suffocating bonds of addiction, and the warm, embracing bonds of love. This is a book you won't soon forget."
—Jeff Zentner, Morris Award-winning author of The Serpent King
 
"A brave and beautiful story about sisters, addiction, and finding your place in the world—a book that belongs on every shelf."
—Kathleen Glasgow, New York Times bestselling author of Girl in Pieces
 
"An unflinchingly honest and touching dive into the ever-complex relationship between sisters, the reality of addiction, and the nature of love in all forms. I will never forget Harley or her story."
—Alexandra Bracken, #1 New York Times bestselling author of Passenger
 
"With prose that taps into the highest of highs and lowest of lows, The Art of Losing shows exactly what it means to have a sister, to be a sister, and—the scariest of all—to possibly lose a sister. As a big sister myself, this story rang so true."
—Susan Dennard, New York Times bestselling author of Truthwitch
 
"Lizzy Mason's powerful debut is about the bonds and betrayals of sisterhood and accepting flaws in those we love. Emotionally resonant and, at times, gut-wrenching, Harley's story is one that will stay with you long after turning the last page."
—Elizabeth Eulberg, bestselling author of Better Off Friends
 
"This is an absorbing, riveting story about addiction, family, love, and surviving. It beautifully tackles some tough issues."
—Common Sense Media

"Driven by authentic and well-developed characters and relationships, this work presents a compelling exploration of responsibility and forgiveness . . . A relevant and engaging coming-of-age novel that highlights the accountability that comes with adulthood."
—Kirkus Reviews
 
"Carefully crafted . . . With its authentic treatment of addiction, it's an appealing cautionary tale with conviction."
—Booklist

"Mason's written an important message without coming across as preachy, and it resonated . . . It has the power to be a book that changes lives, for the better."
—Forever Young Adult

"Mason's portrayal of a girl grappling with conflicting emotions rings true, and as a character, Harley is allowed to feel angry, heartbroken, guilty, and relieved all at once . . . Her story is an excellent reminder that it isn't selfish to prioritize your own life and mental health. It's the kind of message I wish I had as a teenager."
—Bookish

"Real characters with real problems make Lizzy Mason's debut novel a show stopper. Harley is facing a family tragedy, a boyfriend crisis, and teen alcohol use in a novel that is sure to resonate with every teen, parent, and teacher. The Art of Losing is a punch to the gut that will resonate long after reading and may act as a wake up call to teens facing tough choices. Put this one on every book shelf in America."
—Pamela Klinger-Horn, Excelsior Bay Books (Excelsior, MN)

"It's amazing and has so many complicated, tough emotional questions, and I LOVE IT."
—Rec-It Rachel

"Mason presents engaging characters who go through real journeys in the course of the story . . . This realistic look at addiction and its impact on lives is somber but ultimately hopeful. [Mason's] well-written debut has lots of layers and will be an easy one to recommend to fans of contemporary YA." 
—Teen Librarian Toolbox  

"The Art of Losing is a powerful and raw read for those seeking a story that unapologetically articulates what many are afraid to say. Both uncompromisingly honest and emotionally compelling, The Art of Losing is a story that reminds us of the potential for something better when we find ourselves in the inevitable art of loss."
—20Something Reads

"The characters in The Art of Losing have depth and warmth, and the stories of each of their challenges are spot-on."
—YA Books Central

"Lizzy Mason's stunning debut The Art of Losing is like a breath of fresh air; this heartfelt book somehow finds a way to perfectly balance the serious with lightness . . . I was absolutely captivated by this book from start to finish."
—Novel Novice

"Everything about this book is amazing."
—Kelly Vision blog

"The prose is hard-hitting and raw as it explores how guilt and loss play a deep role in our understanding of life as a way of coming-of-age . . . [Mason's] unique voice will resonate thoroughly with readers of all ages."
—The YA Sh3lf blog
 
"This book was absolutely one of my favorites this summer, and I wish I could read it all over again and experience it again for the first time. I don't come across a lot of books that touch me in this way."
—The Book Bratz blog