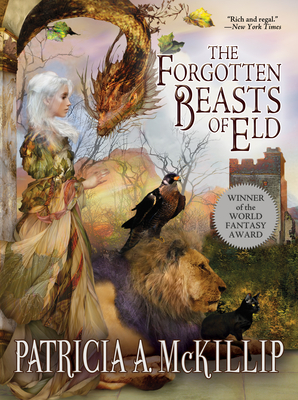 The Forgotten Beasts of Eld
Paperback

* Individual store prices may vary.
Description
Advertising and co-op in national print, online outlets, and social media Promotion at major trade and genre conventions, including BEA, Readercon, the International Convention for the Fantastic in the Arts, and the World Fantasy Convention Features, interviews, and reviews targeting venues including the Washington Post, NPR, Los Angeles Times, New York Times, Chicago Tribune, and the San Francisco Chronicle To be featured as an October selection for the Gail Carriger Book Club Author appearance tour dates TBD Planned galley distribution and book giveaways to include NetGalley, Goodreads, Edelweiss, Tor.com, and additional online outlets.
Tachyon Publications, 9781616962777, 240pp.
Publication Date: September 19, 2017
About the Author
Patricia A. McKillip is the beloved author of twenty-seven fantasy novels, including The Riddle-Master of Hed, Harpist in the Wind, Ombria in Shadow, Solstice Wood, and The Sorceress and the Cygnet. She received the inaugural World Fantasy Award for The Forgotten Beasts of Eld and later received the World Fantasy lifetime achievement award. She is also a three-time Mythopoeic Award winner. She recently published the novel Kingfisher and the collection Dreams of Distant Shores. McKillip lives in Oregon. Internationally-bestselling author Gail Carriger's debut novel, Soulless, won the ALA's Alex Award. Her wildly popular steampunk Parasolverse contains multiple series including the Parasol Protectorate, which was also published as a graphic novel. Carriger has received the Steampunk Chronicle's Reader's Choice YA Award, the Prix Julia Verlanger, the Elbakin Award, and a Starburner Award in Literature. Her novels have been published in eighteen languages and made the New York Times list thirteen times. She lives in California.