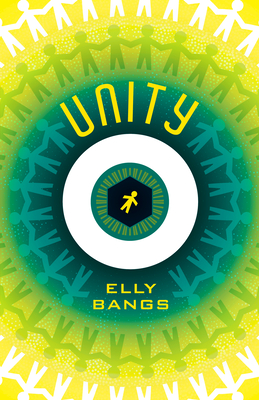 Unity
Paperback

* Individual store prices may vary.
Description
"Unity is an astonishing debut, twisty and startling, demonstrating both the disciplined development of a long-gestated project and the raw, dynamic flashes of an author's early work. It shows intense interest in the distance between conversation and communion . . . an absorbing, thrilling ride." --New York Times
"A vivid, fascinating, and utterly believable future world . . . Echoes of Richard K. Morgan's Altered Carbon or the Netflix series Sense8." --New York Journal of Books
Danae is not only herself. She is concealing a connection to a grieving collective inside of her body. But while she labors as a tech servant in the dangerous underwater enclave of Bloom City, her fractured self cannot mend. In a desperate escape, Danae and her lover Naoto hire the enigmatic ex-mercenary Alexei to guide them out of the imploding city. But for Danae to reunify, the three new fugitives will have to flee across the otherworldly beauty of the postapocalyptic Southwest. Meanwhile, Danae's warlord enemy, the Duke, and a strange new foe, the Borrower, already seek them at any price. Evoking the gritty cyberpunk of
Mad Max
and the fluid idealism of
Sense8
,
Unity
is a spectacular new re-envisioning of humanity. Breakout author Elly Bangs has created an expressive, philosophical, science-fiction thriller that expands upon consciousness itself.
Tachyon Publications, 9781616963422, 304pp.
Publication Date: April 21, 2021
About the Author
Elly Bangs was raised in a New Age cult and once rode her bicycle alone from Washington State to the Panama Canal. She lives in Seattle, where she spends her days fixing machines and her nights writing short stories, novellas, and novels--usually speculative fiction, sci-fi, fantasy, and uncategorized weirdness--with a thematic emphasis on longing, heartbreak, and the grim fate of humankind. Her short fiction has appeared in Clarkesworld, Beneath Ceaseless Skies, Escape Pod, and others, and she's a graduate of Clarion West Writers Workshop in 2017). Learn more about her at elbangs.com, where you can use her Story Premise Bot, and discover A Pocket Guide to Nuclear War Survival & Preparedness.