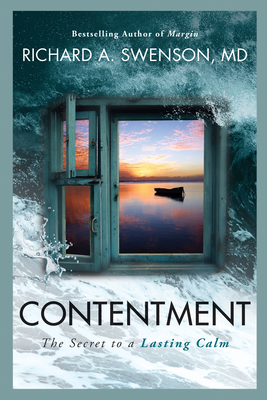 Contentment: The Secret to a Lasting Calm (Paperback)
The Secret to a Lasting Calm
NavPress Publishing Group, 9781617471827, 240pp.
Publication Date: June 6, 2013
Description
In a world that honors outward achievement, tells people they'll never have enough, and encourages an impossibly busy life, peace and contentment can feel like a distant dream. But Dr. Richard Swenson, the best-selling author of Margin, shows that it really is possible. We can experience the contentment we long for--the peace, the fulfillment, the joy. But it is found in only one place: in Christ. Come along on a journey of discovery and uncover the simple truths and practices that inspire a truly contented life.
About the Author
Dr. Richard Swenson is the best-selling author of Margin and In Search of Balance. He holds an MD from the University of Illinois and has worked in both private practice and academic medicine within the University of Wisconsin system. Today he is an author, educator, researcher, and futurist with a focus on the connection between health, faith, and culture. Perhaps most important, he is a lifelong student of margin, contentment, simplicity, and balanced living.
Advertisement