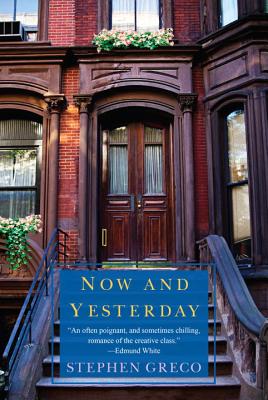 Now and Yesterday (Paperback)
Kensington Publishing Corporation, 9781617730603, 458pp.
Publication Date: June 1, 2014
* Individual store prices may vary.
Description
In the three decades since Peter first moved into his Brooklyn apartment, almost every facet of his life has changed. Once a broke, ambitious poet, Peter is now a successful advertising executive. He's grateful for everything the years have given him-wealth, friends, security. But he's conscious too of what time has taken in return, and a busy stream of invitations doesn't dull the ache that remains since he lost the love of his life. Will is a young, aspiring journalist hungry for everything New York has to offer-culture, sophistication, adventure. When he moonlights as a bartender at one of Peter's parties, the two strike up a tentative friendship that soon becomes more important than either expected. In Peter, Will sees the ease and confidence he strives for, while Peter is suddenly aware of just how lonely his life has become. But forging a connection means navigating very different sets of experience and expectations, as each decides how to make a place for himself in the world-and who to share it with. Beautifully written, warm yet incisive, Now and Yesterday offers a fascinating exploration of two generations-and of the complex, irrefutable power of friendship-through the prism of an eternally changing city.
About the Author
An arts-and-entertainment journalist by trade, Stephen Greco is Director of Content for Classical TV, which streams full-length performing arts videos online and across platforms. He is also Intelligence Director of True, an advertising agency focused on global transcultural audiences, with bases in New York and London. He is a former Senior Editor of Interview magazine, the program magazine Stagebill, and the New York weekly, 7 Days. Greco has contributed features on the arts and entertainment, style and fashion, youth culture, and new media to publications such as The Advocate, American Way, aRude, Art News, Casa Vogue, Dancemagazine, Elle, Elle Decor, Empire, France, HX, Harper's Bazaar, Latina, the London Observer, the Journal of Movement Research, Manhattan File, New York magazine, the New Yorker, the New York Times online, Opera News, and the San Francisco Chronicle. He lives in Brooklyn, New York.