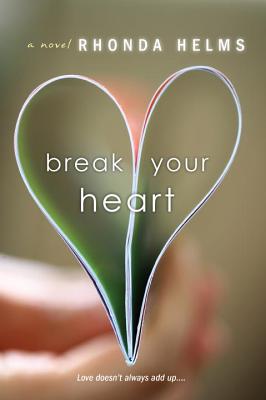 Break Your Heart
Paperback

* Individual store prices may vary.
Description
Fearless and flirtatious, Megan Porter isn't your typical math major. On the fast track to graduating with honors, a spot in her school's masters program is nearly guaranteed. But her senior year is quickly turned upside-down by her new thesis advisor, cryptography professor Dr. Nick Muramoto. Young, effortlessly good-looking, and intellectual, he's far more intriguing than the immature jocks Megan usually goes for. And as she decodes the hidden messages he leaves in the margins of her assignments and in their emails, she realizes this might be more than a schoolgirl crush--especially after they share a passionate kiss...
Soon Nick and Megan grow closer, and their different worlds begin to merge. But if their relationship is discovered, Nick's career could be over. With Megan's parents close to campus on business, hiding their love becomes an even greater challenge. Yet keeping secrets will lead Megan to discover hers is just one piece in a much larger puzzle--next to her mother's stash of painkillers--that may put her carefully laid plans for the future in jeopardy.
Praise For Break Your Heart…
Praise for Rhonda Helms's Scratch
"A powerful story of pain and healing, and the redemptive power of forgiveness. Every character in Scratch is beautifully flawed, their emotions raw and authentic.  .  ..I didn't want it to end. I cried, I laughed, I swooned. Phenomenal!"  --Rachel Harris, author of Accidentally Married on Purpose
"Haunting, hopeful, and heartbreakingly tender." --Lexi Ryan, New York Times bestselling author
Kensington, 9781617731228, 240pp.
Publication Date: July 28, 2015
About the Author
Rhonda Helms started writing several years ago when she realized she was having far too many conversations with people in her head that hadn't actually happened. She has a Master's degree in English and a Bachelor's degree in Creative Writing. She is also a freelance acquisitions/developmental editor for Carina Press (an imprint of Harlequin Publishing). When she isn't writing, she likes to do amateur photography, dig her toes into the sand, read for hours at a time, and eat scads of cheese. WAY too much cheese. Rhonda lives in Northeast Ohio with her family, dog, and a very loud cat. Readers can visit her atwww.rhondahelmsbooks.com.