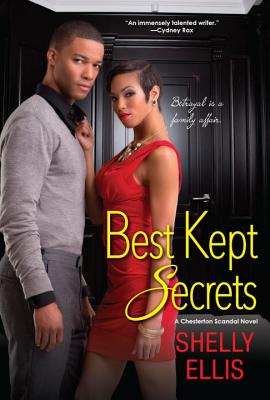 Best Kept Secrets (Paperback)
Dafina Books, 9781617733994, 352pp.
Publication Date: August 25, 2015
Description
Feisty, flirty, and smart Shelly Ellis is a new favorite to our list. Christina Lauren, "New York Times "bestselling author
Between the fall-out from his father's latest shady business dealings and his wife Charisse's alcoholism, Evan Murdoch has his hands full. But he should be most concerned about the scandalous affair Charisse is having right under his nose with his half-brother. Evan's being pushed to the edge, and no one knows that better than Leila Hawkins
Leila is back in Chesterton, divorced, penniless, and desperate enough to do anything to save her mother's home from foreclosure including turning to Evan, her former best friend. But Evan isn t interested in friendship. Instead he makes Leila a shocking indecent proposal
Meanwhile, Evan's newlywed sister, Paulette, wants to be the perfect wife. But a blackmailing bad boy ex has reappeared in her life and he's threatening to reveal her most painful secret...
The scandals just won t quit and for everyone involved, desire, betrayal, and lies are all in a day's work

Praise for "The Player & the Game"
Ahighadventuretalewithonejaw-droppingmomentaftertheother. --RomanceinColor.com
""
From the first page to the last she keeps your interest by weaving a story that mixes love and deception. A must-read. --"RT Book Reviews
About the Author
Shelly Ellis is an award-winning journalist who earned her journalism degree at the University of Maryland, College Park. Her novel, "Another Woman s Man," was nominated for a 2014 NAACP Image Award. The romance and women s fiction author is also a film buff and amateur painter. She lives in Upper Marlboro, Maryland, not far from Washington, D.C., with her husband. Visit her online at www.shellyellisbooks.com."
Advertisement