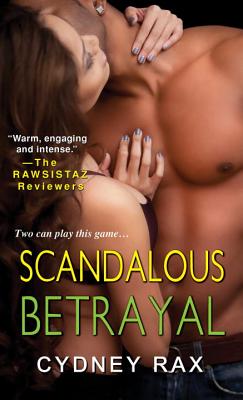 Scandalous Betrayal (Mass Market)
Dafina, 9781617734205, 384pp.
Publication Date: February 24, 2015
* Individual store prices may vary.
Description
"Warm, engaging and intense." --The RAWSISTAZ Reviewers
Veron Darcey is tired of being some man's side dish, or worse, being stuck in the friend zone. She's ready to have it all--tender love, hot sex, commitment, and an upscale lifestyle. Fed up and frustrated, she turns to her gorgeous best friend and man magnet, Demetria, for advice. But when Demetria decides to demonstrate her secrets on Veron's real-life dream guy, it's a game changer.
Much to Demetria's surprise, seducing Seaphes Hill will require every wild trick in her steamy book. Even more shocking, it turns out she wants him so bad, there's one major secret she won't share with Veron. Soon what began in fun turns into an all-out rivalry, filled with mind games, sex games, and dirty lies that leave a friendship in the balance--but may give Veron a whole new outlook on just how powerful she can be--without changing a thing.  .  .
Praise for the novels of Cydney Rax
"The book we can't put down." --Essence® on My Husband's Girlfriend
"Fascinating, witty, and thought-provoking."  –Zane on My Daughter's Boyfriend
About the Author
CYDNEY RAX became obsessed with becoming a writer after reading Terry McMillan's Disappearing Acts. Her author dreams were realized through her eyebrow-raising debut novel, My Daughter's Boyfriend.  Her novels include My Husband's Girlfriend, Scandalous Betrayal, Brothers & Wives, and My Sister's Ex (cited by Essence® as one of 2009's best reads). She has also contributed to the anthologies Crush and Reckless.
 
Born and raised in Detroit, Cydney graduated from Cass Technical High School and earned an undergraduate degree from Eastern Michigan University. She resides in Houston. Visit her online via Facebook, at www.cydneyrax.com, or email her at booksbycyd@aol.com.
or
Not Currently Available for Direct Purchase