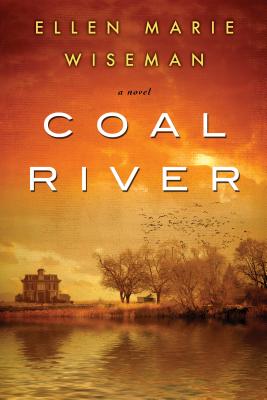 Coal River
Paperback

* Individual store prices may vary.
Other Editions of This Title:
Paperback (4/28/2020)
MP3 CD (11/24/2015)
Library Binding, Large Print (1/1/2016)
Compact Disc (11/24/2015)
Description
In this vibrant new historical novel, the acclaimed author of The Plum Tree and What She Left Behind explores one young woman's determination to put an end to child labor in a Pennsylvania mining town. . .

As a child, Emma Malloy left isolated Coal River, Pennsylvania, vowing never to return. Now, orphaned and penniless at nineteen, she accepts a train ticket from her aunt and uncle and travels back to the rough-hewn community. Treated like a servant by her relatives, Emma works for free in the company store. There, miners and their impoverished families must pay inflated prices for food, clothing, and tools, while those who owe money are turned away to starve. 

Most heartrending of all are the breaker boys Emma sees around the village—young children who toil all day sorting coal amid treacherous machinery. Their soot-stained faces remind Emma of the little brother she lost long ago, and she begins leaving stolen food on families' doorsteps, and marking the miners' bills as paid. 

Though Emma's actions draw ire from the mine owner and police captain, they lead to an alliance with a charismatic miner who offers to help her expose the truth. And as the lines blur between what is legal and what is just, Emma must risk everything to follow her conscience. 

An emotional, compelling novel that rings with authenticity—Coal River is a deft and honest portrait of resilience in the face of hardship, and of the simple acts of courage that can change everything.
Kensington, 9781617734472, 304pp.
Publication Date: November 24, 2015
About the Author
Born and raised in Three Mile Bay, a tiny hamlet in Northern New York, Ellen Marie Wiseman is a first-generation German American who discovered her love of reading and writing while attending first grade in one of the last one-room schoolhouses in New York state. Since then, her novels have been translated into eighteen languages and published worldwide. A mother of two, Ellen lives on the shores of Lake Ontario with her husband and dogs. Visit her online at www.EllenMarieWiseman.com.
Had you ever heard of the breaker boys before reading
Coal River? Were you surprised to learn that young boys
were used in coal mining?
Orphaned and penniless, Emma is forced to choose
between the poorhouse and going back to Coal River
where her brother drowned and her uncle mistreated her. Considering
the times, what do you think would have happened to Emma if she
had chosen the poorhouse? What would you have done?
How do you think Emma changed over the course of the novel? What
were the most important events that facilitated those changes? Why do
you think she was so determined to help the breaker boys?
How did you feel about Clayton when you first met him? Did you trust
him? What about Nally? How were Clayton and Nally the same? How
were they different?
Emma is doubtful that her dead brother is speaking to her through
Michael. In the end she is still not sure. What do you think? Do you
believe in channeling and mediums?
How did you feel about Percy when you first met him? How about
Frank? Did you end up feeling differently about them by the end of the
book? Why?
What do you think Frank's motives were when he told Hazard Flint that
Emma was becoming friendly with the miners' wives and children?
Why did it backfire?
Twice, Emma risked her life to save Frank. Why do you think she
did it? Would you risk your life to save someone who had harmed or
mistreated you?
Even though Pennsylvania child labor laws came into effect in the late
1800s, many mine owners got away with putting underage boys to
work in the breaker and mine until the 1920s. Why do you think it was
allowed to continue for so long? What could have been done to stop it?
At the end of Coal River, secrets were revealed that changed everything.
Which ones surprised you the most? Did you see any of them coming?