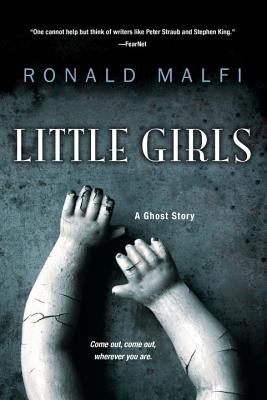 Little Girls (Paperback)
Kensington Publishing Corporation, 9781617736063, 384pp.
Publication Date: July 1, 2015
Other Editions of This Title:
Digital Audiobook (6/29/2015)
Mass Market (6/27/2017)
Pre-Recorded Audio Player (8/2/2015)
* Individual store prices may vary.
Description
From Bram Stoker Award nominee Ronald Malfi comes a brilliantly chilling novel of childhood revisited, memories resurrected, and fears reborn... When Laurie was a little girl, she was forbidden to enter the room at the top of the stairs. It was one of many rules imposed by her cold, distant father. Now, in a final act of desperation, her father has exorcised his demons. But when Laurie returns to claim the estate with her husband and ten-year-old daughter, it's as if the past refuses to die. She feels it lurking in the broken moldings, sees it staring from an empty picture frame, hears it laughing in the moldy greenhouse deep in the woods... At first, Laurie thinks she's imagining things. But when she meets her daughter's new playmate, Abigail, she can't help but notice her uncanny resemblance to another little girl who used to live next door. Who died next door. With each passing day, Laurie's uneasiness grows stronger, her thoughts more disturbing. Like her father, is she slowly losing her mind? Or is something truly unspeakable happening to those sweet little girls? Praise for Ronald Malfi and his novels: "Malfi is a skillful storyteller."-New York Journal of Books "A complex and chilling tale....terrifying."-Robert McCammon "Malfi's lyrical prose creates an atmosphere of eerie claustrophobia...haunting." -Publishers Weekly "A thrilling, edge-of-your-seat ride that should not be missed."-Suspense Magazine.
About the Author
Ronald Malfi is an award-winning author of several horror novels, mysteries, and thrillers. He is the recipient of two Independent Publisher Book Awards, the Beverly Hills Book Award, the Vincent Preis Horror Award, the Benjamin Franklin Award for Popular Fiction, and he is a Bram Stoker Award nominee. Most recognized for his haunting, literary style and memorable characters, Malfi's dark fiction has gained acceptance among readers of all genres. He currently lives in Maryland with his wife, Debra, and their two daughters. Learn more about Ronald and his work at ronmalfi.com.