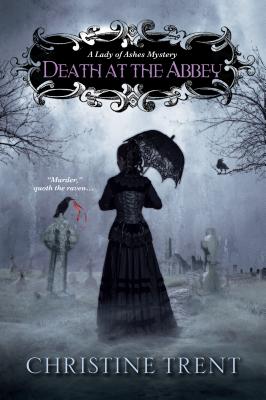 Death at the Abbey (Lady of Ashes Mysteries)
Paperback

* Individual store prices may vary.
Description
While on a much-needed respite with her husband Sam in Nottinghamshire, undertaker Violet Harper is summoned to Welbeck Abbey by the Fifth Duke of Portland to prepare a body. His Grace is known as the "mad duke," and Violet has more than an inkling of why when she arrives at the grand estate and discovers that the corpse in question is that of the duke's favorite raven, Aristotle. Many of the duke's servants believe a dead raven is a harbinger of doom, and the peculiar peer hopes to allay their superstitious fears with an elaborate funeral for his feathered friend.

But Aristotle's demise is soon followed by the violent murder of one of the young workers on the estate. Wishing to avoid any whisper of scandal, the reclusive duke implores Violet to conduct her own discreet investigation. In her hunt for evidence, Violet wonders if the manner of the raven's death might provide a crucial clue in solving the crime...before someone else--including herself--risks an untimely fate.

Praise for the Lady of Ashes series

"An unforgettable tale of death and deception...Do not miss this "
--Suspense Magazine on Stolen Remains

"Rich with historical incidents and details."
--Publishers Weekly on Lady of Ashes

"A book you can sink your teeth into, with characters you'll fall in love with."
--Mystery Scene Magazine on Lady of Ashes
Kensington Publishing Corporation, 9781617736452, 432pp.
Publication Date: November 1, 2015
About the Author
Christine Trent lives in the Mid-Atlantic region with her husband, Jon, and five cats: Caesar, Claudia, Livia, Marcus, and Octavian. When she isn't writing, you can usually find her scrapbooking, planning a trip to England, or haunting bookstores. She is currently working on the next book in the Lady of Ashes historical mystery series. Please visit Christine at www.ChristineTrent.com.