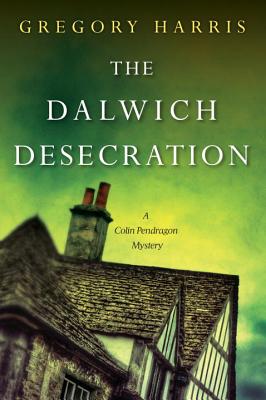 The Dalwich Desecration (A Colin Pendragon Mystery #4) (Paperback)
Kensington, 9781617738876, 304pp.
Publication Date: March 29, 2016
* Individual store prices may vary.
Description
Master sleuth Colin Pendragon and his trusted partner, Ethan Pruitt, leave their familiar cosmopolitan London for rural Sussex County, where the bucolic peace has been shattered by the murder of a monk…

At the request of his father, Pendragon and Pruitt travel to the town of Dalwich, where a gruesome crime has desecrated the hallowed halls of Whitmore Abbey. The abbott has been slaughtered in his cell with multiple stab wounds and his tongue cut out. Although Father Demetris, the local bishop's associate, has faith that the killer must be an outsider from the village, Pendragon considers no man above suspicion--including the brooding brothers of the order.

But before Pendragon and Pruitt can make much progress in their investigation, a second corpse is found--a barmaid who has been mutilated in the same way as the monk. Now they must determine if there is a connection between the butchered Benedictine and the victim from the village. Whether the killer comes from within the walls of Whitmore Abbey or without, it will be up to Pendragon and Pruitt to illuminate--and unravel--a deadly mystery before more lives are lost…

Praise for The Bellingham Bloodbath

"An incredibly pleasing mystery . . . the author nails it yet again." --Suspense Magazine
About the Author
Gregory Harris is a graduate of USC who spent twenty years working on a variety of motion pictures and television series before turning his attentions to writing fiction. He resides in Southern California and is currently at work on the next installment of the Colin Pendragon series. Visit Gregory Harris online at www.GregoryHarrisAuthor.com and on Facebook at http://bit.ly/GregoryHarris.
or
Not Currently Available for Direct Purchase