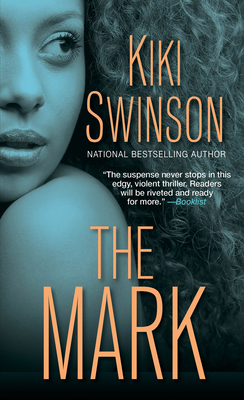 The Mark (The Score Series #2) (Mass Market)
Dafina, 9781617739729, 304pp.
Publication Date: March 26, 2019
Other Editions of This Title:
Paperback (10/31/2017)
Hardcover (1/31/2017)
* Individual store prices may vary.
Description
Two for the money . . .
Identity thief Lauren Kelly thought she was safe. The millions she stole from her double-crossing accomplice and ex-lover Matt Connors bought a quiet upscale life for her, her unsuspecting new husband Derek, and their precious baby. But betrayal was just the beginning . . .
 
Three to throw down . . .
When both Derek and the baby go missing, it's courtesy of a vengeful Matt. Lauren has less than twenty-four hours to give him back the money. She's prepared for any payback—but nothing can keep this exchange from going all-the-way wrong . . .
 
No price is too high . . .
Now Lauren lives to hunt Matt down. She'll strip away his fortune, work all his weaknesses—and destroy his every strength. But she's heading straight into an insidious trap that could turn sweet revenge into mutually-assured destruction . . .
 
Praise for The Score
 
"A well-crafted plot. Pitch-perfect dialogue, juicy sexual trysts, cold-blooded betrayal, and ruthless violence." —Library Journal (Starred Review)
 
"Treachery, betrayal and revenge add to the twists and turns. . . . Loved it!"
—RT Book Reviews, 4 Stars
About the Author
Kiki Swinson is the nationally bestselling author of over forty novels and short stories. Swinson's works feature resilient women making tough—and sometimes not quite legal—decisions to survive. Her novels, inspired by her experiences and a five?year stint in federal prison, have sold over 2.4 million copies. She completed her first novel while incarcerated and her second novel, Wifey, went on to become a #1 Essence bestseller and the first installment in one of today's most popular urban series. A native of Portsmouth, Virginia—and a former hustler's wife—Swinson resides in Virginia Beach, Virginia. Visit her online at KikiMedia.net.