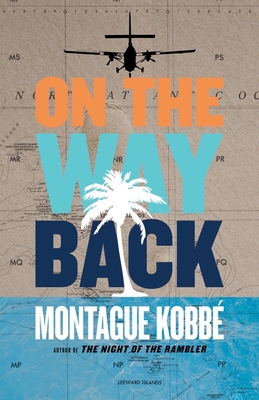 On the Way Back
Paperback

* Individual store prices may vary.
Description
The intricacies and crises of life, love and business on a small Caribbean island play out in this latest novel by Montague Kobb . . . . There is something for every reader in this engrossing novel depicting the complexities of inner and outer Caribbean and Latin lives -- from the seemingly placid but often privately turbulent world of a small island such as Anguilla to the overwhelming large urban chaos of Caracas, Venezula -- and in its observation of the inevitable connection between public and private spheres. On the Way Back delves fearlessly into the mind and spirit of its main characters with authenticity, humor and an understated compassion but does not flinch in observing human flaws and the death of dreams that result when deep-rooted attitudes prevail.
--Insight Magazine Praise for Montague Kobb Colorful detours into native lore, such as a rich Dutchman's fabled courtship of a local beauty, strike grace notes that echo M rquez.
--Publishers Weekly on The Night of the Rambler Riveting, deeply thoughtful, and constantly inventive.
--Joe Meno on The Night of the Rambler Nathaniel Jones, a middle-aged businessman from England, travels to the Caribbean island of Anguilla to spend a fortnight on holiday when he's captivated by a brilliant and beautiful member of the local community, Sheila Rawlingson. After a secret, intense hundred-day courtship, Nathaniel proposes to Sheila, whose agreement to marry this white man is seen as a betrayal by her family and fellow Anguillans. Recognizing the value Anguillan society places on economic projects, Nathaniel attempts to set up an airline business to gain the support and favor of the Rawlingsons. Nathaniel sends for his son, Dragon Jones, to travel to Anguilla and cofound Dragon Wings, the nation's first commercial airline. Nathaniel, Dragon, and Sheila turn to her uncle for financial backing. Sheila's uncle, however, foils Nathaniel's best-laid plans at every turn. Kobb 's hilarious social novel brilliantly echoes A Confederacy of Dunces and Herman Wouk's Don't Stop the Carnival.

Akashic Books, 9781617754418, 288pp.
Publication Date: March 15, 2016