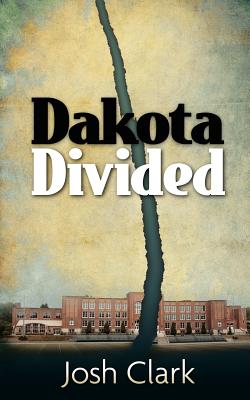 Dakota Divided
Paperback

* Individual store prices may vary.
Description
Fifteen-year-old Dakota Lester has never been accused of being popular, having friends or even being remotely attractive. Convinced that by becoming a sarcastic, obnoxious cut-up he can win friends and maybe even climb out of Infinity High School's social septic tank, Dakota adopts the persona of "Lester the Jester" to mask the hurt of being unaccepted both at school and by a father who walked out on him when he was younger. Skinny as a rail and as athletic as a lima bean, Dakota wants nothing more than to break into student government, if only to sniff the hair of senior super-beauty, Addie Wilkins. But when Infinity High School's own in-house bully, Blake Blanton, tags Dakota as his personal chew toy, Dakota quickly finds himself immersed in a dangerous world of vandalism and moral ambiguity. Warring with a lack of identity and burdened by feelings of abandonment by his father, Dakota begins to cozy up to the life of a con-in-training while also trying to discern his feelings for his best friend, a misunderstood "emo" artist named Erin. With Blake Blanton thumbing Dakota's pressure points, Dakota must face his own personal demons and determine whether he can accept himself for who he is and not for what others want him to be. Dakota Divided is a tale of feeling comfortable in your own shoes and being able to love and forgive even in the toughest of circumstances. Witty, heartwarming and real, Dakota is able to make you laugh and cry-sometimes at the same time.
White Feather Press, LLC, 9781618080134, 326pp.
Publication Date: May 25, 2011
About the Author
Josh Clark is a high school English teacher at Edgerton High School in Edgerton, Ohio. When not in the classroom, Josh likes to read, play guitar and go on neighborhood runs with his wife, Cindy. A graduate of Huntington University where he found his love for writing, Josh and his wife also spent a year teaching in Wabash, Indiana before settling in Archbold, Ohio. He has currently finished writing another novel for young adults and is hard at work on a few writing projects for adult readers.