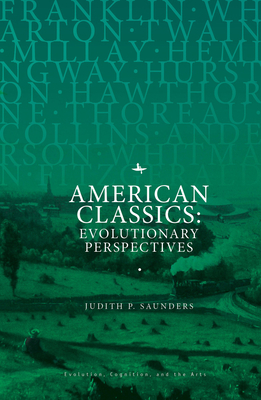 American Classics
Evolutionary Perspectives
Hardcover

* Individual store prices may vary.
Other Editions of This Title:
Paperback (7/24/2018)
Description
The inaugural book in ASP's new Evolution, Cognition, and the Arts series, this collection of essays examines selected works in the American literary tradition from an evolutionary perspective. Using an interdisciplinary framework to pose new questions about long admired, much discussed texts, the collection as a whole provides an introduction to Darwinian literary critical methodology. Individual essays feature a variety of figures--Benjamin Franklin to Billy Collins--targeting fitness-related issues ranging from sexual strategies and parental investment to cheating and deception. Attention is paid to the physical and social environments in which fictional characters are placed, including the influence of cultural-historical conditions on resource acquisition, status-building, competition, and reciprocity. Discussion throughout the volume makes connections to existing secondary comment, suggesting how Darwinian scrutiny can generate unexpected insights into long familiar works.

Academic Studies Press, 9781618117656, 302pp.
Publication Date: July 24, 2018
About the Author
Judith P. Saunders is Professor of English at Marist College in New York State. She is the author of The Poetry of Charles Tomlinson: Border Lines and Reading Edith Wharton through a Darwinian Lens: Evolutionary Biological Issues in Her Fiction.