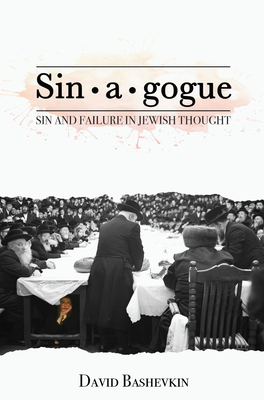 Sin-A-Gogue
Sin and Failure in Jewish Thought (New Perspectives in Post-Rabbinic Judaism)
Hardcover

* Individual store prices may vary.
Other Editions of This Title:
Paperback (3/18/2019)
Description
A manual for living with defeat --Tablet

It is no more possible to think about religion without sin than it is to think about a garden without dirt.
By its very nature, the ideals of religion entail sin and failure. Judaism has its own language and framework for sin that expresses themselves both legally and philosophically. Both legal questions--circumstances where sin is permissible or mandated, the role of intention and action--as well as philosophical questions--why sin occurs and how does Judaism react to religious crisis--are considered within this volume. This book will present the concepts of sin and failure in Jewish thought, weaving together biblical and rabbinic studies to reveal a holistic portrait of the notion of sin and failure within Jewish thought.
The suffix agogue means to lead or grow. Here as well, Sin-a-gogue: Sin and Failure in Jewish Thought will provide its readers frameworks and strategies to develop even in the face of failure.
Cherry Orchard Books, 9781618117960, 210pp.
Publication Date: March 18, 2019
About the Author
David Bashevkin is the director of education for NCSY, the youth movement of the Orthodox Union, and an instructor at Yeshiva University, where he teaches courses on public policy, religious crisis, and rabbinic thought. He completed rabbinic ordination at Yeshiva University's Rabbi Isaac Elchanan Theological Seminary, as well as a Master's degree at the Bernard Revel Graduate School of Jewish Studies focusing on the thought of Rabbi Zadok of Lublin under the guidance of Dr. Yaakov Elman. He is currently pursuing a doctorate in Public Policy and Management at The New School's Milano School of International Affairs, focusing on crisis management. David has been rejected from several prestigious fellowships and awards.