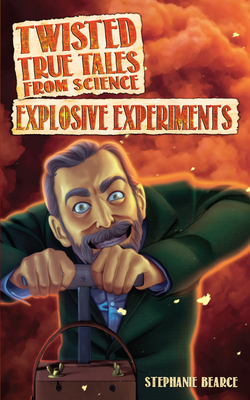 Twisted True Tales from Science Explosive Experiments
Explosive Experiments
Paperback

* Individual store prices may vary.
Other Editions of This Title:
Paperback (3/1/2017)
Paperback (4/15/2017)
Paperback (2/1/2017)
Description
Two thousand years ago, Chinese scientists were looking for a medicine that would make them live forever. Instead, they blew up their lab and discovered gunpowder. Alfred Nobel blew up his laboratory twice before he discovered the formula for dynamite. Learn about the Apollo 13 and Challenger explosions and the strange space explosions caused by top secret Starfish Prime. These stories may sound twisted, but they're all true tales from science
Ages 9-12
Routledge, 9781618215765, 164pp.
Publication Date: April 15, 2017
About the Author
Stephanie Bearce is a writer, teacher, and science nerd. She likes teaching kids how to blow up toothpaste and dissect worms. She also loves collecting rocks and keeps a huge collection of fossilized bones in her basement. When she is not exploding experiments in her kitchen or researching strange science facts in the library, Stephanie likes to explore catacombs and museums with her husband, Darrell.