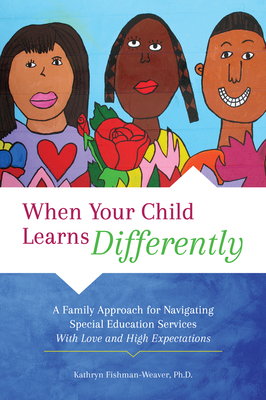 When Your Child Learns Differently (Paperback)
A Family Approach for Navigating Special Education Services with Love and High Expectations
Prufrock Press, 9781618219091, 180pp.
Publication Date: November 1, 2019
* Individual store prices may vary.
Description
Advocating for a child who learns differently can sometimes feel like an isolating and daunting task. This book reminds families that they are not alone. When Your Child Learns Differently is a compassionate guide that:
Helps families navigate special education services from the inside out.
Offers targeted advice to families of children with a wide range of disabilities and challenges.
Shares valuable information about special education language, policy, procedures, and supports.
Reminds families that they are the most important advocates in their child's success plan.
Draws on the author's experiences as both a parent and special education teacher.
Accessible and encouraging, this guide humanizes the journey of caring for children who learn differently. Readers will leave the book empowered with practical policy knowledge and energized by the belief that, with love and high expectations, almost anything is possible.
About the Author
Kathryn Fishman-Weaver, Ph.D., is an educator, author, and advocate for student leadership. She has worked in special education, gifted education, language arts, and school administration, and is the author of "Wholehearted Teaching of Gifted Young Women."