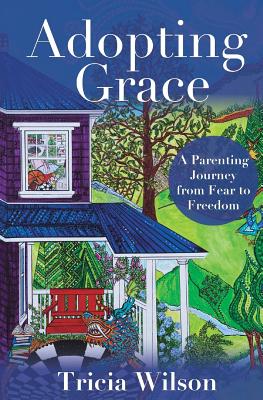 Adopting Grace (Paperback)
A Parenting Journey from Fear to Freedom
Library Partners Press, 9781618460417, 192pp.
Publication Date: August 21, 2017
* Individual store prices may vary.
Description
For over 30 years, Tricia Wilson has been a mom - first to three sons she birthed and later to two adopted daughters. The product of a conservative evangelical upbringing, she practiced a much touted legalistic fear based "Christian" parenting model. Things at home rolled along well enough until...the entrance of two toddlers whose earliest months were lived in very difficult circumstances. A decision had to be made. Destroy two children and a family or wholeheartedly pursue and embrace dramatic change. Step by step, she embarked on a journey toward gentle, respectful, progressive Christian parenting. This is the story of a radical changing of heart and mind along with the faith and parenting lessons learned along the way. Grace moved in as fear moved out. This book is a memoir of a mom who needed to make big changes in order for herself and her family to heal. Throughout the book, Tricia mixes in real life stories and practical ideas on how to parent with grace, connection, and relationship. Through her parenting experiences, she also discovered and lived into a gentler side of Christianity. This is a story of God's grace imparted within family.
About the Author
Tricia Wilson began her motherhood journey over thirty years ago. Amidst the ups and downs of parenting three biological sons and two adopted daughters, she overhauled both her parenting and faith perspective and practice. She has now found what she was looking for: grace and peace as a mom, wife, friend, and human being. She is a Circle of Security Parenting facilitator and lives in Raleigh, North Carolina. Tricia can be found online at www.tricia-wilson.com.