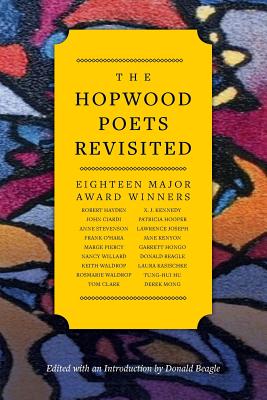 The Hopwood Poets Revisited
Eighteen Major Award Winners
Paperback

* Individual store prices may vary.
Description
FROM THE EDITOR'S INTRODUCTION: This book began as a set of Q&A conversations with a select group of living poets who have won Hopwood Awards at the University of Michigan. In reading interviews with poets, I've felt that foundational questions are too often left unasked, and therefore remain unanswered. Understandably, no interviewer wishes to burden a noted author with questions one assumes they may have answered hundreds of times. But given the remarkable variety of talented poets who have won Hopwood Awards over the decades, my sense was that asking even obvious questions might elicit an interesting variety of replies. So I set my interviewer's ego aside, and began with very basic queries drawn from my experience teaching undergraduate poetry workshops at Duke University in the late 1980's, and (years earlier), at Jackson Community College in Michigan. Having noted that students on these very different campuses tended to ask similar questions of visiting poets, I settled on a handful of standard questions, while adding one or two personalized for each.INCLUDES INTERVIEWS AND CONVERSATIONS WITH: Robert Hayden, John Ciardi, Anne Stevenson, Frank O'Hara, Marge Piercy, Nancy Willard, Keith Waldrop, Rosmarie Waldrop, Tom Clark, X.J. Kennedy, Patricia Hooper, Lawrence Joseph, Jane Kenyon, Garrett Hongo, Donald Beagle, Laura Kasischke, Tung-Hui Hu, Derek Mong.
Library Partners Press, 9781618460691, 218pp.
Publication Date: December 13, 2018