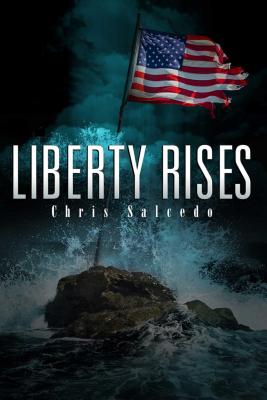 Liberty Rises
Hardcover

* Individual store prices may vary.
Description
What happens to America if we continue down the road we are on? Liberty Rises explores that horrifying possibility. Jack Vega has given everything to the United States. He's served in its military with honor, started a successful business, and provided the U.S. with a strategic military advantage that guarantees American dominance. But there's a problem. In this future, America is no longer governed by men and women of good conscience. Instead, the government has become a mindless police state. The notions of individual liberty and freedom are now foreign. And the government uses its enormous power to squash the human spirit impose collectivist thought and diminished economic and civil freedoms. Ever the optimist, Vega and his family and friends look to the ancient past to rekindle the fire that built the greatest nation in human history. In so doing, they discover a way to keep the light of freedom alive for the entire world. Realizing that dream will be no easy task. Jack must fight the elements, time and the government he once swore to protect.
Post Hill Press, 9781618689559, 245pp.
Publication Date: July 15, 2014
About the Author
Chris Salcedo is a veteran broadcaster, author and a political analyst. A graduate of San Diego State University, Chris got his start in radio in news and traffic. From there he began his career in television as a weatherman on XETV, San Diego s Fox 6. During this time he tried his hand at talk radio, filling in for the now nationally syndicated Roger Hedgecock show. Chris took an opportunity to expand his news experience and became a news anchor in the 5th largest TV market in the nation at CBS11/TXA 21 in DALLAS/FORT WORTH. He continued to fill-in on talk radio in Dallas on KRLD and KLIF. After CBS11/TXA 21, Chris moved to Washington D.C. to take an anchor position on the nationally syndicated America s Radio News Network. Currently, Chris is a contributor to PJ Media, The Blaze.com and is the Executive Director of the Conservative Hispanic Society. "
or
Not Currently Available for Direct Purchase