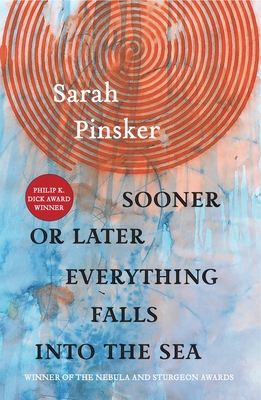 Sooner or Later Everything Falls Into the Sea (Paperback)
Stories
Small Beer Press, 9781618731555, 288pp.
Publication Date: March 19, 2019
* Individual store prices may vary.
Description
This is one of the most anticipated sf&f collections of recent years. Pinsker has shot like a star across the firmament with stories multiply nominated for awards and Sturgeon and Nebula award wins. Often described as beautiful, Pinsker also knows that the heart wants what the heart wants but that is not always right or easy.
About the Author
Sarah Pinsker stories have won the Nebula and Sturgeon awards. Her fiction has been published in magazines including Asimov's, Strange Horizons, Fantasy & Science Fiction, Lightspeed, Daily Science Fiction, Fireside, and Uncanny, and in anthologies including Long Hidden, Fierce Family, Accessing the Future, and numerous year's bests. Her stories have been translated into Chinese, Spanish, French, and Italian, among other languages. She is a singer/songwriter with three albums on independent labels (the third with her rock band, the Stalking Horses) and a fourth forthcoming. She lives in Baltimore, Maryland and can be found online at sarahpinsker.com and twitter.com/sarahpinsker.