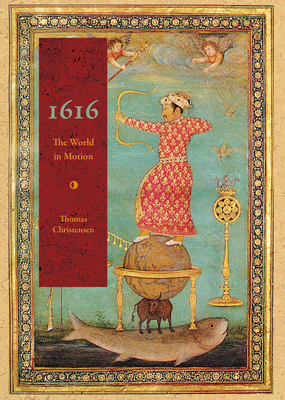 1616 (Paperback)
The World in Motion
Counterpoint LLC, 9781619020672, 384pp.
Publication Date: January 15, 2013
* Individual store prices may vary.
Description
The world of 1616 was a world of motion. Enormous galleons carrying silk and silver across the Pacific created the first true global economy, and the first international megacorporations were emerging as economic powers. In Europe, the deaths of Shakespeare and Cervantes marked the end of an era in literature, as the spirit of the Renaissance was giving way to new attitudes that would lead to the Age of Revolution. Great changes were also taking place in East Asia, where the last native Chinese dynasty was entering its final years and Japan was beginning its long period of warrior rule. Artists there, as in many parts of the world, were rethinking their connections to ancient traditions and experimenting with new directions. Women everywhere were redefining their roles in family and society. Slave trading was relocating large numbers of people, while others were migrating in search of new opportunities. The first tourists, traveling not for trade or exploration but for personal fulfillment, were exploring this new globalized world.