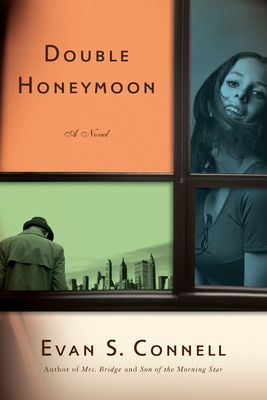 Double Honeymoon (Paperback)
Counterpoint LLC, 9781619022751, 252pp.
Publication Date: January 14, 2014
* Individual store prices may vary.
Description
Karl Muhlbach, hero of Evan Connell's previous novel, The Connoisseur, has a new obsession--a beautiful, nubile girl-about-New York named Lambeth Brent, whose puzzling background and swinging activities lead Muhlbach into dark areas, causing new revelations of himself as a man to emerge. The mysterious bonds between opposites come into sharp relief as we follow the course of Muhlbach and Lambeth's relationship. An uncomfortable visit to the ballet, an abortive country vacation, brief but sparkling happy moments, and Muhlbach's final, shocking discovery add up to a mosaic of vignettes, rendering the characters startlingly real. Double Honeymoon explores the built-in dangers of a love affair between a cautious, conservative, middle-aged widower and a neurotic, high-strung, self-destructive girl. But far from just another May-September romance, the book is a keen examination of the dilemma posed by two people who are attracted to each other, yet unable to come together because of the profound differences in their backgrounds and outlooks. With a sure hand, Evan Connell demonstrates just how profound those differences can be.

About the Author
Evan S. Connell, Jr., one of America's major literary figures, is the author of numerous books, including Notes in a Bottle Found on a Beach in Carmel, The Anatomy Lesson, and At the Crossroads.
or
Not Currently Available for Direct Purchase