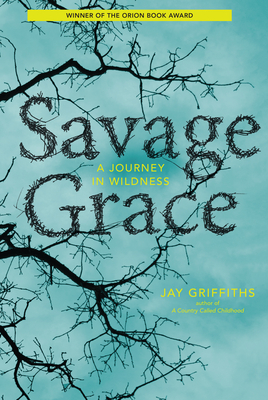 Savage Grace (Paperback)
A Journey in Wildness
Counterpoint LLC, 9781619024656, 384pp.
Publication Date: March 17, 2015
* Individual store prices may vary.
Description
Jay Griffiths is a tour guide for anyone who has ever wished to commune with the side of our human psyche that remains in touch with the wild. Equally at home among the "sea gypsy" Bajo people who live off the coast of Thailand and forage their food from the ocean floor, drinking the psychedelic ayahuasca plant with Amazonian shamans, or joining an Inuit whale hunt at the northern tip of Canada, Griffiths takes readers on an adventure both charted and un-chartable. She divides her meditations on these travels into sections named after the ancient elemental properties of the universe--Earth, Air, Fire, Ice, and Water--because her subject matter is not merely the places traveled to but the depths of mind and the cultural narratives revealed by place. It is a universal story told of far-flung groups of humans, with vastly different ways of life, connected through the varied wilderness that sustains them. By describing the ways in which human societies and the human mind have developed in response to the wilder elements of our homelands, Savage Grace reveals itself as a benediction for the emotional, intellectual, and physical nourishment that people continue to draw from the natural world. Under the sway of Griffiths' charisma, her poetic prose, and her deeply learned and persuasive case for the wild roots of our shared human being, we learn that we are all, each and every one of us, a force of nature.
About the Author
Jay Griffiths is the author of Pip Pip: A Sideways Look at Time, A Country Called Childhood, and Love Letter from a Stray Moon, a novella about the life of Frida Kahlo. She is the winner of the inaugural Orion Book Award and of the Barnes & Noble Discover Award for the best new non-fiction writer to be published in the USA. She grew up in England and now lives in Wales.