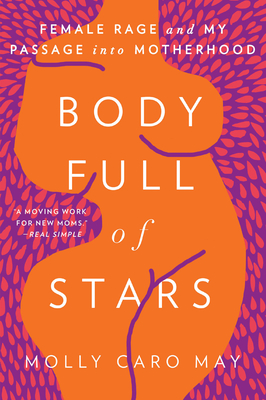 Body Full of Stars: Female Rage and My Passage Into Motherhood (Hardcover)
Female Rage and My Passage Into Motherhood
Counterpoint LLC, 9781619024892, 272pp.
Publication Date: January 16, 2018
Description
"What a beautiful, heart-filled, and honest account of motherhood and womanhood overall. We need more brave voices like Molly Caro May's." --Ricki Lake and Abby Epstein, creators of The Business of Being Born and authors of Your Best Birth "Radiant. Bursting with wisdom and wit, raw with honesty, full of the truth. This book is nothing short of remarkable, life-affirming, and breathtaking." --Mira Ptacin, author of Poor Your Soul What if labor does not end with pregnancy but continues into a mother's postpartum life? How can the fiercest love for your child and the deepest wells of grief coexist in the same moment? How has society neglected honest conversation around the significant physical changes new mothers experience? Could real healing occur if generations of women were fluent in the language of their bodies? Molly Caro May grapples with these questions as she undergoes several unexpected health issues--pelvic-floor dysfunction, incontinence, hormonal imbalance--after the birth of her first child, Eula. While she and her husband navigate the ups and downs of new parenthood, May moves between shock, sadness, and anger over her body's betrayal. She finally identifies the root of her struggle as premenstrual dysphoric disorder and so begins her exploration of what she calls female rage. The process leads May to an overdue conversation with her body in an attempt to balance the physical changes she experiences with the emotional landscape opening up before her. Body Full of Stars is dark and tender, honest and corporeal. It reveals deeper truths about how disconnected many modern women are from their bodies. Most of all, it is a celebration of the greatest story of all time: mothers and daughters, partners and co-parents, and the feminine power surging beneath it all.
About the Author
MOLLY CARO MAY is the author of The Map of Enough. She is the cofounder of the Thunderhead Writers' Collective and received a writing fellowship at the Taft Nicholson Environmental Humanities Center. She lives in Montana with her husband, two young daughters, and a Great Dane mutt.
Advertisement